A sea of Festivities
All the events to celebrate Christmas in Bibione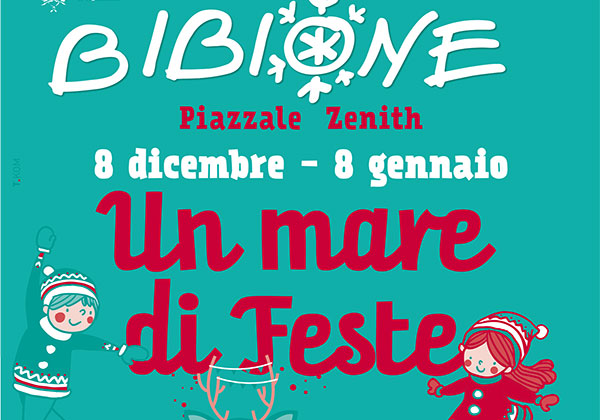 In Bibione, the wonderful seaside fragrances and colours are even more enchanting at Christmas. "Un Mare di Feste" ("A Sea of Festivities") is the name of the annual Christmas programme of events, music and endless fun in the resort. It will be back this year to entertain people of all ages for a whole month, starting from 8 December.
There will be lots of new additions to Piazzale Zenith in the centre of the town, including a new ice rink in a large tensile structure and a delightful village of stalls packed with choice food and wine, as well as divine ideas for Christmas presents and decorations.
Everyone will be whizzing around to a musical beat on the real ice of the huge 200 m² rink, with the shelter above to keep them warm. The sweet atmosphere and fragrances in the air will also make it a wonderful place to stroll. Children will be at the heart of everything and there will be workshops, entertainment and lots of activities to keep them busy during the build-up to Christmas. A series of artists will appear on the stage throughout the month to keep all of the guests amused.