A wonderful trip along time
Searching for the ancient Romans
From this year Lampo Group offers its guests the new opportunity to know the lovely rural hamlets with a guided tours.
The important Roman center of Concordia Sagittaria has a wonderful place for whose are looking for a city full of history, markets, squares, lights and colors. Even now, Concordia Sagittaria attracts tourists for its glorious history by the numerous roman remains. With the guide you could visit the large site of the archaeological excavations, the Saint Stephen's Cathedral and the nearby Baptistery. The lunch will be served in a tavern with food and wine of the traditional Veneto cuisine.
For more information, please contact our offices.
Events and organized tours
Find out about all the events and the activities happening in the area to make your stay unique and unforgettable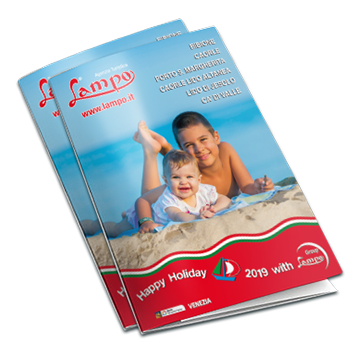 The Lampo catalog
Price lists and updated offers
Detailed descriptions of our facilities
Useful information on locations and activities available
Browse online or download the Pdf