Altanea Corre
Who will win this edition?
Summer is sea, sun, fun and lots of sports … but outdoors!
Then do not miss the non-competitive foot race organized in Lido Altanea, June 17th.
We will be many, as in previous years, to run through the streets of the town at sunset, in a path that runs through it all, to enjoy a healthy run with lots of fun and above all the desire to be together. That's what sport means for us!
Choose from the 6 km, 12 km or 20 km.
Departure from 6:00 p.m. in front of the Galleria La Quercia
For info and updates follow on Facebook IL LAMPO or Maratona di Treviso 
Events and organized tours
Find out about all the events and the activities happening in the area to make your stay unique and unforgettable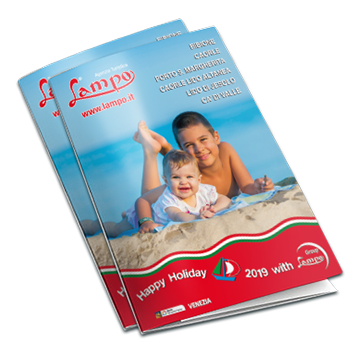 The Lampo catalog
Price lists and updated offers
Detailed descriptions of our facilities
Useful information on locations and activities available
Browse online or download the Pdf