An explosion of tastes on the streets of Caorle
Street Food and Sound Festival meets the sea!
Street food is the new great passion for gourmet lovers.
Dedicated tracks (the typical vans) to true booths with adjoining kitchens, your taste buds will not survive and you will want to try it all. Music and concerts will entertain you all the nights.
From 13th to 18th August in Via A. Moro do not miss the great Street Food and Sound Festival.
Events and organized tours
Find out about all the events and the activities happening in the area to make your stay unique and unforgettable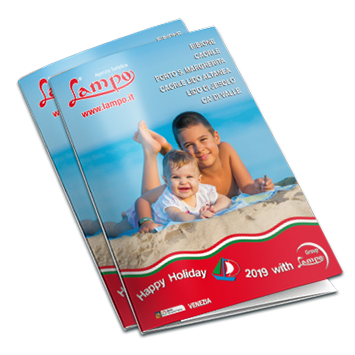 The Lampo catalog
Price lists and updated offers
Detailed descriptions of our facilities
Useful information on locations and activities available
Browse online or download the Pdf