At full sail
The summer of P.S.Margherita's Yacht Club
Also this year there are many appointments organized by P.S.Margherita Yacht Club, for sail lovers and for sea lovers in general.
For those who do not practice this sport, we challenge you to find someone who will not be enchanted by their skill in sailing.
For all fans, they do not need words to take up the challenge and join one of the many races at all levels.
It starts with the Two Hundred on May, 5-7.
Following, the Five Hundred from 28.05 to 03.06, Prosecco Cup's 01.07-02.07 and the Fifty 21.10-22.10.
Events and organized tours
Find out about all the events and the activities happening in the area to make your stay unique and unforgettable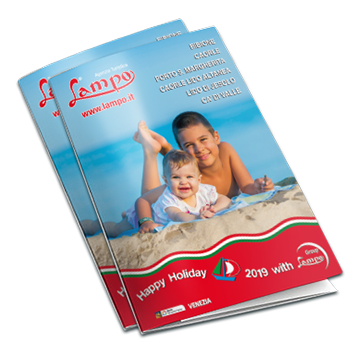 The Lampo catalog
Price lists and updated offers
Detailed descriptions of our facilities
Useful information on locations and activities available
Browse online or download the Pdf