Caorle Wonderland
The magic of Christmas in a brightening Caorle
The Street Food and Sound – Festival team will organize a series of events throughout the Christmas period in the beautiful landscape of Caorle.
A spectacular village for the whole city with a unique atmosphere to excite people of all ages.
You can choose from the marvelous attractions, the Santa Claus house, the ice rink, the snow slide with donuts, funfair on the beach, the Christmas train, the enchanted forest and lots of attractions for children.
The only Christmas village with the #streetfood where you can taste the best international food specialties in the streets of the center of Caorle.
Events and organized tours
Find out about all the events and the activities happening in the area to make your stay unique and unforgettable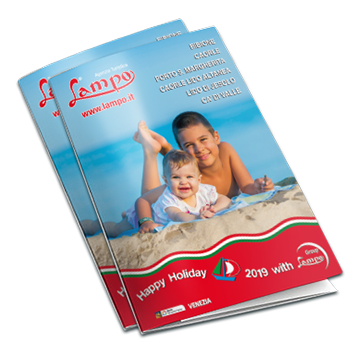 The Lampo catalog
Price lists and updated offers
Detailed descriptions of our facilities
Useful information on locations and activities available
Browse online or download the Pdf