Carnevale in Venice
Experience the magic of the most exclusive carnival in the world
In Venice, the most magical and fascinating period of the year is about to begin: the Carnival.
Do not miss the opportunity to reach the city and enjoy the unique atmosphere that you find only here.
From our locations you can easily reach the train stations that will take you to the center of Venice in 50 minutes.
For 18 days of festivities, from Februar 8th to 25th, with a full schedule of unmissable events: the feast of the Maria, the flight of the Angel, the gala dinners and official dance night at Palazzo Vendramin .. you will not know what to choose!
For more information click here
Events and organized tours
Find out about all the events and the activities happening in the area to make your stay unique and unforgettable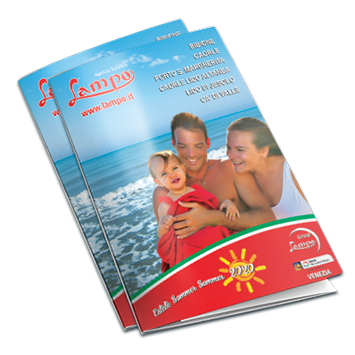 The Lampo catalog
Price lists and updated offers
Detailed descriptions of our facilities
Useful information on locations and activities available
Browse online or download the Pdf