Dancing Summer
Tango and Liscio evenings in the squares
This summer we will dance again.
In Porto Santa Margherita you can enjoy beautiful evenings dedicated to tango and liscio.
Do not miss the opportunity to see the great masters of tango, Nicoletta Pregnolato and Simone Pradissito dance together with the students of the ASD Arrabal and ASD Tango Vivo schools.
And again, let yourself be carried away by the known rhythms of the Gruppo Ballo Rizzetto of Portogruaro.
Saturday 26 June – TANGO Corso Genova, Piazzetta Fontana
Sunday 27 June – LISCIO Corso Genova, Piazzetta Fontana
Saturday 17 July – TANGO Corso Genova
Saturday 24 July – LISCIO Corso Genova, Piazzetta Fontana
Saturday 14 August – TANGO Corso Genova
Saturday 21 August – LISCIO Corso Genova, Piazzetta Fontana
Find out the events and the activities in the surrounding area
Sport, events and tours for an unforgettable holiday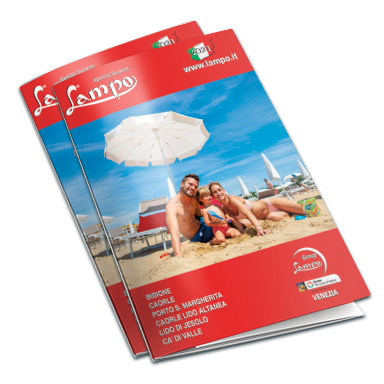 The Lampo catalog
Price lists and updated offers
Detailed descriptions of our facilities
Useful information on locations and activities available
Browse online or download the Pdf