Discovering Bibione
Tours and visit between the promenade and the countryside.
On foot or by bicycle, the area of Bibione offers plenty of possible ways not to get bored on holiday and to see the less visited areas.
If you want live not only the beach, but also the green, to get to the tip of the lighthouse, or explore the lagoon, stumble into surrounding countries and taste the savour and customs, Bibione offers it all.
In addition there are also many events that aim to bring together people who share this passion, as "Walk for Bibione" with courses of 6, 11, 16 or 24 km, during which you can stop for a rest and try to win the many prizes.
Events and organized tours
Find out about all the events and the activities happening in the area to make your stay unique and unforgettable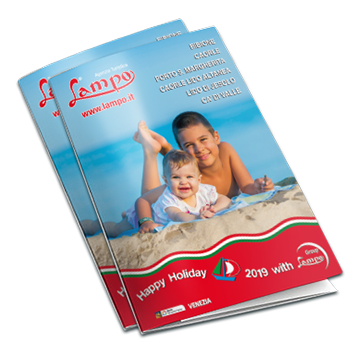 The Lampo catalog
Price lists and updated offers
Detailed descriptions of our facilities
Useful information on locations and activities available
Browse online or download the Pdf