Fireworks on the sky of Bibione
Lights and colors in Lido del Sole
Traditional symbol of beauty and joy, even in the summer of 2021 the fireworks will arrive on the coast of the Venetian town.
The first appointment is scheduled for 20th June, when at 10.30 pm the fireworks will color the sky of Bibione. An unmissable and much loved show with a view of the sea, which will also be available on 18th Juli.
The month of August will not miss the fireworks display of Ferragosto at 11 pm.
To conclude a season full of events will be the pyrotechnic musical show of 10th September, on the occasion of Septemberfest. At 10.30pm on the beach the fires will be entered to the rhythm of music.
We will wait for you all!
Find out the events and the activities in the surrounding area
Sport, events and tours for an unforgettable holiday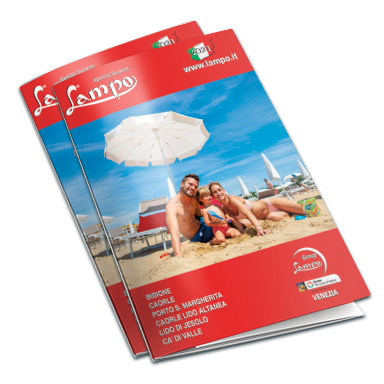 The Lampo catalog
Price lists and updated offers
Detailed descriptions of our facilities
Useful information on locations and activities available
Browse online or download the Pdf