Giro d'Italia in Bibione
The 12th stage starts in Noale and will end in Bibione
The Bibione enthusiasm for the stage of the Giro d'Italia is so special because in the same week there will be the official opening of the beach.
Special offers but also lots of initiatives that aim to bring younger people to cycling.
Bibione is ready to be pink coloured with enthusiasm for a city that now is the undisputed capital of sport, thanks to top class events that attract thousands of athletes from around the world.
Events and organized tours
Find out about all the events and the activities happening in the area to make your stay unique and unforgettable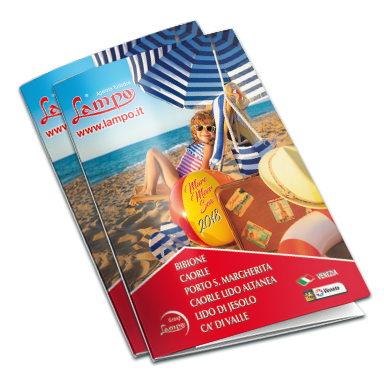 The Lampo catalog
Price lists and updated offers
Detailed descriptions of our facilities
Useful information on locations and activities available
Browse online or download the Pdf