Griglie Roventi 2018
The Carneval Edition of Barbeque Party!
Also this year it will be Griglie Roventi, the race-show between amateur grille magicians.
In Jesolo, in Piazza Torino, star of the 13th edition of the event will be the hamburger, strictly gourmet!
The aim is to demonstrate his talent by preparing a grilling set at a predetermined time, evaluated by a jury composed of professional chefs, industry operators and food and wine journalists. The parameters with which participants have to measure are the cooking of the meat, the taste, the presentation of the dish offered but also the chef's cheer!
The event is not limited to culinary competition: Griglie Roventi is a real show! Music, comedians, artists over the years have successfully entertained an audience that of one hundred thousand people.
Griglie Roventi is organized by Ideeuropee of Treviso.
For more information visit their official website.
Photos taken from the official site
Events and organized tours
Find out about all the events and the activities happening in the area to make your stay unique and unforgettable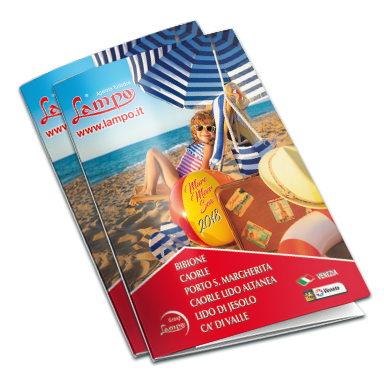 The Lampo catalog
Price lists and updated offers
Detailed descriptions of our facilities
Useful information on locations and activities available
Browse online or download the Pdf