Jesolo Suonica Festival
Discover the artists who will perform in Jesolo!
The Suonica Festival arrives in Jesolo and is full of great artists to make you dance and sing in the heart of this splendid summer.
The wonderful coast of Jesolo is ideal for those who want lots of fun, excellent music and the freedom of evenings at the beach!
Mark all dates:
July 13: MADAME – Parco Pegaso at 9.00 pm
18 July: RKOMI – Parco Pegaso at 9.00 pm
21 July: FULMINACCI – Parco Pegaso at 9.00 pm
08 August: IRAMA – Faro Beach at 21:00
Find out more and buy tickets HERE
Find out the events and the activities in the surrounding area
Sport, events and tours for an unforgettable holiday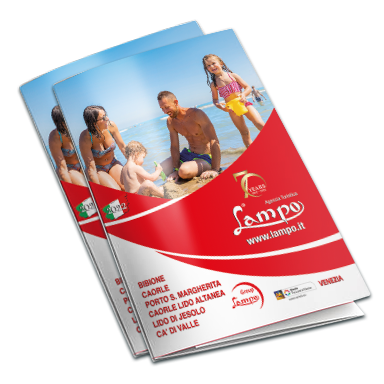 The Lampo catalog
Price lists and updated offers
Detailed descriptions of our facilities
Useful information on locations and activities available
Browse online or download the Pdf