Lido Altanea Evening Market
A nice event that comes back also this summer!
After a day of sun, sea and relaxation, what's better than strolling through the lovely night market stand of Lido Altanea?
Again this year, in front of the Galleria La Quercia in the heart of the resort, you will be able to admire and buy handmade crafts and small souvenirs of your summer.
Here the dates:
10th and 24th July
7th, 21st and 28th August
In these days, at sunset, do not miss the beautiful event and get excited about the many objects.
Events and organized tours
Find out about all the events and the activities happening in the area to make your stay unique and unforgettable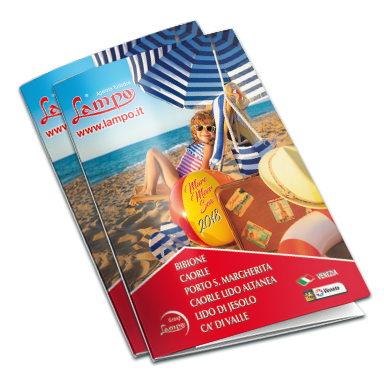 The Lampo catalog
Price lists and updated offers
Detailed descriptions of our facilities
Useful information on locations and activities available
Browse online or download the Pdf