Lights and colors in Caorle
The Fireworks Show much loved in the world
The classic summer appointment is ready.
Directly from the beach of Sacheta, the one near the Madonna dell'Angelo, the fireworks will color the sky of the sea city.
There will be 4 appointments
2nd June starting at 22.15
10th June at 10 pm
21th July, at 10 pm
Finally, the last show with fireworks will take place on the  Ferragosto Eve , at 11 pm on 14th August
Many colors but also music and fun on your holiday!
Events and organized tours
Find out about all the events and the activities happening in the area to make your stay unique and unforgettable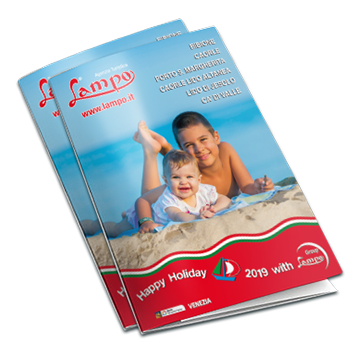 The Lampo catalog
Price lists and updated offers
Detailed descriptions of our facilities
Useful information on locations and activities available
Browse online or download the Pdf