Live the beach every night
Evenings with music in the pub of the center or at kiosks on the beach
The many kiosks on the beach that day giving you some shade and a refreshing drink, in the evening will offer a range of opportunities not to be missed.
Dancing, with live music by the most famous band in the area.
Or take lessons with groups of the many dance schools that come to entertain you.
Or theatrical events in the historical center, photo exhibitions, reading outdoors evenings.
Are plenty of opportunities to get involved and have fun.
Events and organized tours
Find out about all the events and the activities happening in the area to make your stay unique and unforgettable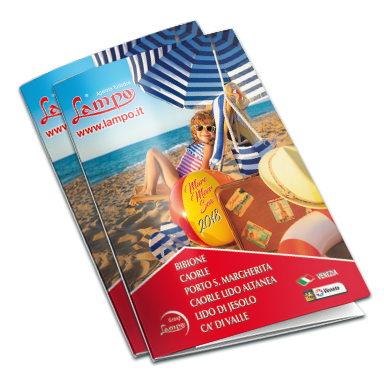 The Lampo catalog
Price lists and updated offers
Detailed descriptions of our facilities
Useful information on locations and activities available
Browse online or download the Pdf