Mizuno B5 Football Cup
In Bibione the football tournament at 5 male and female
At the weekend of 13-14 June there will be the football tournament at five at the municipal Stadium of Bibione.
The participation does not require age limits and level of play. It is open to teams of the following categories: 5 vs 5 Male and 5 vs 5 Female .
A full weekend for sport funs and not only, thanks to diurnal and evening events.
Events and organized tours
Find out about all the events and the activities happening in the area to make your stay unique and unforgettable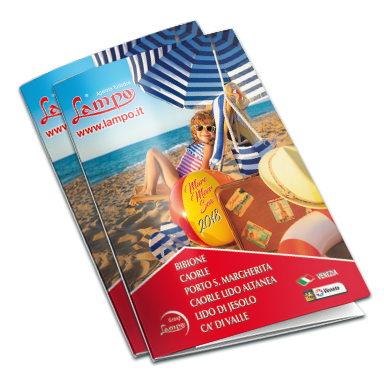 The Lampo catalog
Price lists and updated offers
Detailed descriptions of our facilities
Useful information on locations and activities available
Browse online or download the Pdf