Mizuno Beach Volley Marathon
The most anticipated event comes back in Bibione
Bibione is the paradise of beach volleyball enthusiasts! The most anticipated sporting event of late summer by all athletes, in fact, is back: the Mizuno Beach Volley Marathon.
Two events for this event that is now one of the most anticipated of the summer and that always becomes an incredible party.
First stop in May: 13th, 14th and 15th are the hot dates.
Then September: the 16th, 17th and 18th of September the open tournament of the most participated specialty of all time. An expanse of fields, hundreds of balloons in flight and lots of fun with the evening parties on the beach.
Save The Date:
13-15 May 2022 Bibione (Venice)
16-18 September 2022 Bibione (Venice)
Info: www.beachvolleymarathon.it/
Find out the events and the activities in the surrounding area
Sport, events and tours for an unforgettable holiday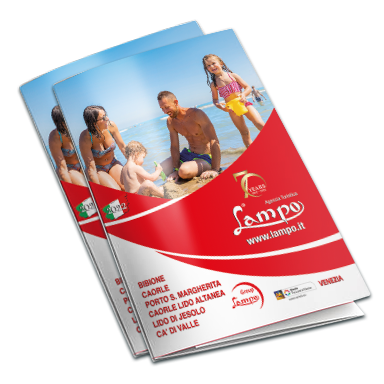 The Lampo catalog
Price lists and updated offers
Detailed descriptions of our facilities
Useful information on locations and activities available
Browse online or download the Pdf