The Sand Sculpture Festival in Jesolo
Real art in sand.
The XXIV edition of the Sand Sculpture Exhibition in Jesolo.
The works will be exhibited from June 4th to September 25th and the theme is dedicated to the fascination of Greek myths, "The order of the worlds".
Several internationally renowned sculptors will work on the projects who will create the sand masterpieces in the heart of the seaside resort, Piazza Brescia.
Stop to admire the mastery of these ephemeral yet so impressive works, access to the area will be free.
Find out the events and the activities in the surrounding area
Sport, events and tours for an unforgettable holiday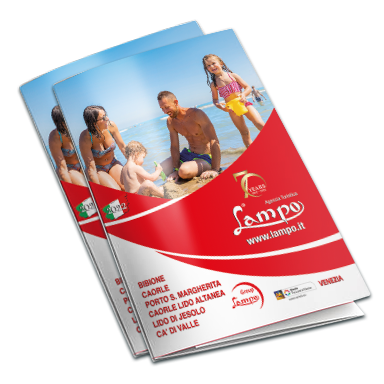 The Lampo catalog
Price lists and updated offers
Detailed descriptions of our facilities
Useful information on locations and activities available
Browse online or download the Pdf