The Sand Sculpture Festival in Jesolo
Real art in sand.
The XXI edition of the Sand Sculpture Exhibition in Jesolo.
Just like last year, the inauguration will be on 4th June and the theme is dedicated to the great predators of the past: the dinosaurs..
They will work on several internationally renowned sculptors' projects that will make sand masterpieces that will remain exposed until September 16th, 2018.
The seat is always that of Piazza Brescia and access to the area will be free of charge.
Events and organized tours
Find out about all the events and the activities happening in the area to make your stay unique and unforgettable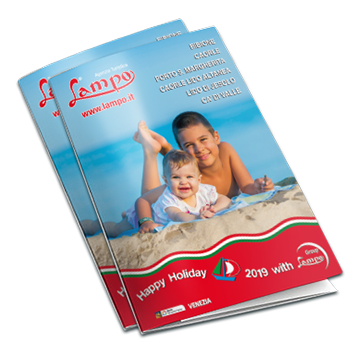 The Lampo catalog
Price lists and updated offers
Detailed descriptions of our facilities
Useful information on locations and activities available
Browse online or download the Pdf