Wine & Art
Your next stop
After the success of last year, comes back in Caorle for the 2nd edition, the event dedicated to the art and to the excellence of Veneto wines.
The partnership between EleganzaVeneta and Strada Vini Liso-Pramaggiore realize a mix in Piazza Vescovado with tasting of local wines, the works of local artists and the popular tradition.
Each winery will be able to taste the best wines, and you can also buy the most appreciated wine bottles.
Events and organized tours
Find out about all the events and the activities happening in the area to make your stay unique and unforgettable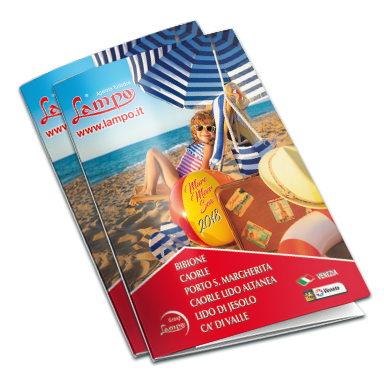 The Lampo catalog
Price lists and updated offers
Detailed descriptions of our facilities
Useful information on locations and activities available
Browse online or download the Pdf