A shopping paradise
The beauty of Made in Italy
Jesolo's long pedestrian street filled with lights, sounds and colours makes it the perfect destination for lovers of shopping and anyone who wants to keep track of the latest fashions.
As you stroll past the alluring shop windows, the sophisticated, quintessentially Italian style is plain to see in the clothes and other products on display. It is always wonderful to take advantage of the great deals and buy some clothes, accessories, items for your home or souvenirs to give to your friends when you get back from your holiday.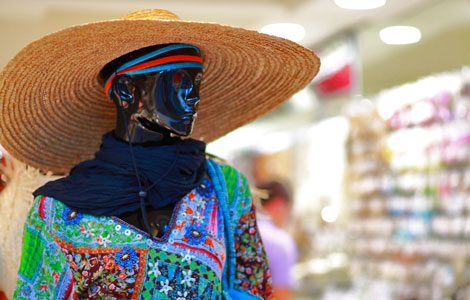 The main shopping street is a huge 13 kilometres long and it is lined with more than a thousand fashionable stores, restaurants, bars, cafés and pubs.
You will be swept away by the glamorous atmosphere as you stroll along it and there is something for everyone: young people, families, sports enthusiasts, people who do not want to spend too much and those who are looking for the latest styles.
Near Via Bafile and Piazza Brescia is the large, modern Laguna Shopping Centre, where you will find numerous shops, a supermarket, a well-stocked electronics store, cafés, bars, restaurants and a big car park.

Find out the events and the activities in the surrounding area
Sport, events and tours for an unforgettable holiday