Sea and nature
Bucket, spade and much more

Distinctive jetties reach out into the water at regular intervals along Jesolo's golden beach, which stretches for 15 km between the mouths of the Piave and Sile Rivers.
The fun and relaxation in Jesolo start at the beach, which has plenty of umbrellas and sun loungers for everyone and is the hub of life in the resort from sunrise until sunset.
Entertainment, sport on the beach, competitions for all ages, kiosks, showers, toy storage, surfing and sailing schools, twin-hulled kayak and canoe hire, and the safe, shallow and clean water make every day a real delight for young and old alike.
Jesolo has been awarded a Blue Flag for its crystal clear water for the last 12 years running. It also has a green, thriving ecosystem that is brimming with life and holds great appeal for visitors who like to enjoy peaceful natural environments.
The wild lagoon, the verdant pine groves and the vast wetlands where you can go hiking, cycling and birdwatching are among Jesolo's natural treasures.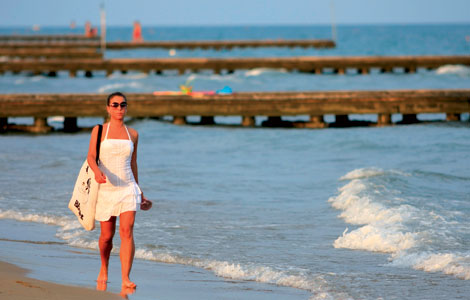 Jesolo beach is open to dogs and there is a special area for our four-legged friends in front of the Red Cross station where dogs and their owners can have a great time by the sea thanks to facilities such as sun loungers, umbrellas, showers and an agility course.
Boating enthusiasts will find that Jesolo marina is strategically located just 11 miles from Venice and 40 miles from the Dalmatian coast.
It is a luxury marina with numerous sophisticated services such as
– Wi-Fi coverage,
– a heliport and on-board catering,
– boat storage,
– repairs and maintenance.
It is easily accessible for boats with draughts of up to 3 metres and lengths of up to 27 metres.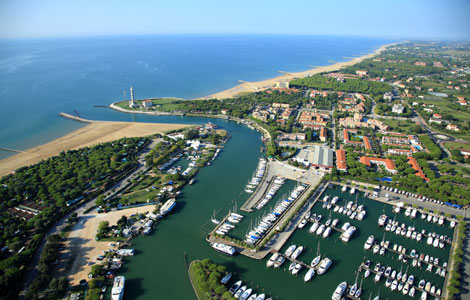 Find out the events and the activities in the surrounding area
Sport, events and tours for an unforgettable holiday