Sport in Jesolo
Exercise and outdoor life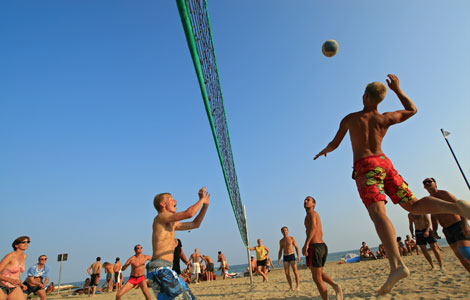 Sport and fun go hand in hand in Jesolo. Whether you are on the beach or in the sea, you can learn or take part in numerous sports!
In the "Play Village" sports centre, there is a running track, tennis and basketball courts, a five-a-side football pitch, a large skate park and a children's corner. It also organizes international events.
The beach is the ideal place for numerous activities because the fine, golden sand and the clean water in the sea are perfect for all kinds of sports. The beach tennis and beach volleyball courts are the biggest attractions at the Jesolo Beach Arena, where they organize tournaments for adults and children, fitness, Zumba and dancing lessons, and chances to meet people from the worlds of sport and journalism. In addition, there are fabulous basketball, volleyball and five-a-side football camps where young people can have fun, improve their skills, work together as part of a group and improve their sense of discipline through sport.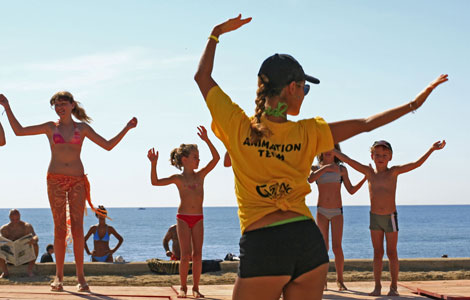 Find out the events and the activities in the surrounding area
Sport, events and tours for an unforgettable holiday