Boats and the sea
From regattas to sailing school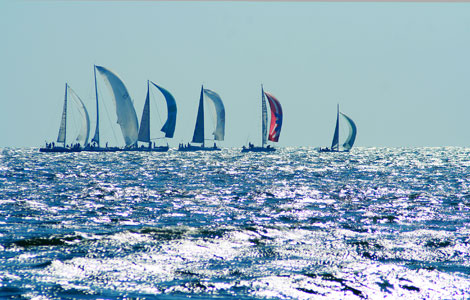 Sailing and motor boats are moored in "Marina 4", which also has a workshop, a shop and a fuel station.
Many of the regattas organized by the Porto Santa Margherita Boat Club are key, distinctive parts of the resort's identity. The most famous ones are the Cinquecento, the Duecento, the Autumn Championship and the Prosecco's Cup open regatta.
The Sailing Club runs sailing courses that are approved by the Italian Sailing Federation and lessons for people who want to prepare and qualify for a licence to sail up to 12 miles from the shore.
It is possible to hire sailing boats and craft with or without a licence and organize journeys with or without a skipper, including fishing trips. For information, ask at Skipper Point.

Find out the events and the activities in the surrounding area
Sport, events and tours for an unforgettable holiday