Animation and games
The care for the children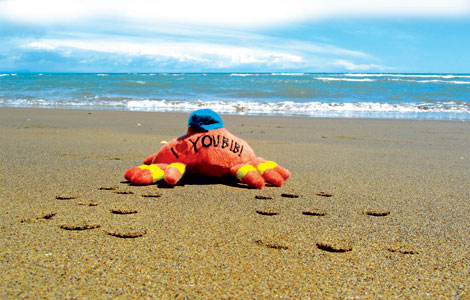 All of the resort's younger visitors take away happy memories of Bibi the crab, the friendly mascot of Bibione. He is always at the heart of the action on the beach and he makes friends with all of the kids, telling them about his life as a sailor and how he came ashore in Bibione and fell in love with the place.
On the beach in Bibione, children can spend fun days with the entertainment staff who run the nature workshops, games and beach sport tournaments.
Muscle revival sessions, group dances, children's dances, beach volleyball, bocce, five-a-side football and beach tennis tournaments, marbles competitions and sand castle building are just some of the activities on offer for Agenzia Lampo guests. The entertainment staff judiciously and amicably organize initiatives of this kind for a range of age groups every day on the beach opposite Piazzale Adriatico in Bibione Lido del Sole.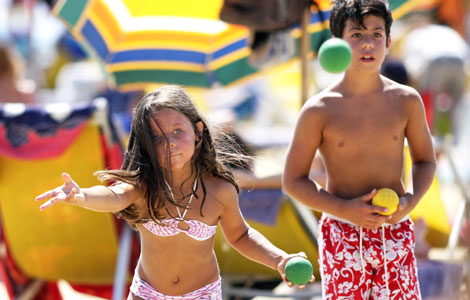 Every day, Agenzia Lampo organizes an evening of fun at Bar Sporting (1/a Viale delle Nazioni), with a dance for children and lots of entertainment, including musicals, cabaret, magic shows and jugglers.
Read the Animation Program 2023
Read the Program at Summertime Family Resort 2023

Find out the events and the activities in the surrounding area
Sport, events and tours for an unforgettable holiday