September Fest
The Party for the end of the summer in Bibione
The 38th edition of the Wine Festival in Bibione is ready to go!
100 hectoliters of white and red wine directly from Lison Pramaggiore wineries will be distributed free of charge.
And then specialties like sardines, squid, fried potatoes, grilled, international music, and the show of the fireworks for the feast of the end of summer!
In Piazzale Zenith 13th and 14th September!
Find out the events and the activities in the surrounding area
Sport, events and tours for an unforgettable holiday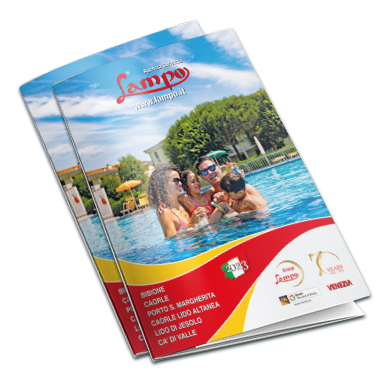 The Lampo catalog
Useful information for your reservation
Detailed descriptions of our facilities
Useful information on locations and activities available
Browse online or download the Pdf