Bibione will keep you fit
Sport and fun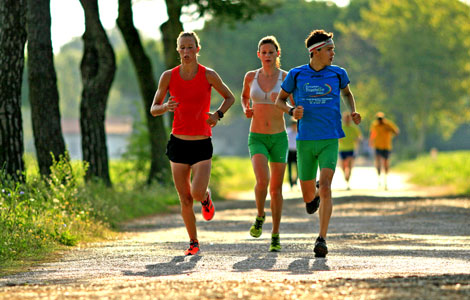 Sports fans of all ages looking for fun and great sporting events cannot go wrong in Bibione. It is a sporting paradise that plays host to beach volleyball, five-a-side football, fitness, beach rugby, basketball and tennis initiatives as well as organizing numerous parties on the beach where the participants can have a great time together.
Keeping up the training for their favourite sport is an excellent way for children and teenagers to meet people and spend time with friends. They can do so at the numerous sports camps while also enjoying a holiday by the sea.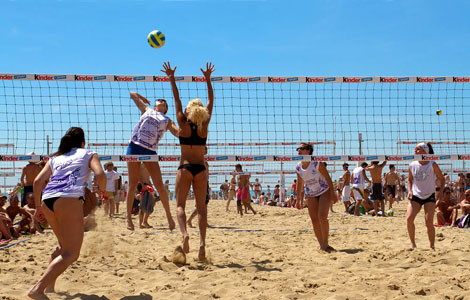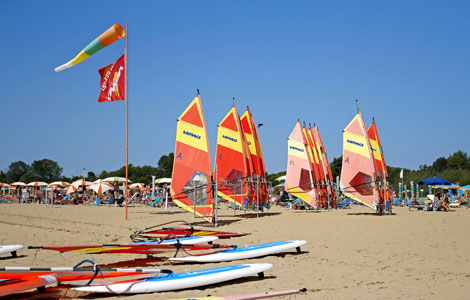 Beach volleyball is one of the most popular sporting activities among both participants and spectators. The Beach Volley Marathon that takes place in May and September every year attracts hundreds of competitors. Meanwhile, youngsters aged between 8 and 17 can practise and hone their basketball skills in the summer at the Bibione Basket Camp. Bibione Beach Fitness is an entire weekend for gym and exercise enthusiasts. Every September, stages are set up along the beach for free courses on dance, step aerobics, traditional aerobics, Pilates, spinning and more besides, with the world's leading experts in attendance. The five-a-side football and beach tennis tournaments feature the top teams from the national amateur championships and they are always a huge hit.
Find out the events and the activities in the surrounding area
Sport, events and tours for an unforgettable holiday