Take the health plunge
Relax and therapeutic treatments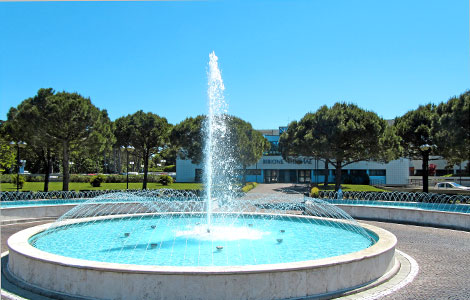 Bibione Thermae is a place for relaxation and care that provides wellbeing and therapeutic spa packages for its guests.
Water emerges from its sources at 52°C and can be used for beauty and rehabilitation purposes all year round. A number of programmes are available in the centre, depending on the customers' needs. They always take place under specialist supervision and Italian residents can get funding from their National Health Service for some conditions.
As well as health care, the centre is also the ideal place for a marvellously relaxing day with friends. It is open all year round and Agenzia Lampo has some properties with heating for guests who wish to stay in Bibione and go to the spa in the winter months.
Find out the events and the activities in the surrounding area
Sport, events and tours for an unforgettable holiday