Cancellations and modifications
How and when request them
In case of cancellation up to 14 days before your arrival you want lose your deposit, you will be able to use it for other reservations on our website www.lampo.it up to the following season.
Just in case of cancellation within the 14 days before your arrival, your deposit will be retained.
You will be able to cancel your reservation at any time before the beginning of your stay just sending a written notice via email to one of our reference offices:
.
We are at your disposal to answer any further question and here you can find our FAQ
Agenzia Lampo
Find out the events and the activities in the surrounding area
Sport, events and tours for an unforgettable holiday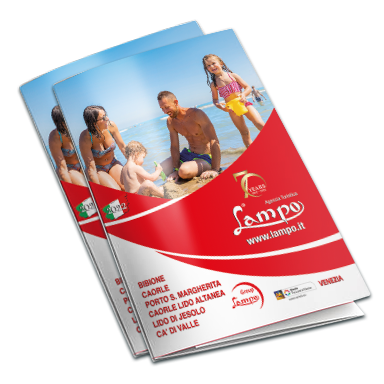 The Lampo catalog
Useful information for your reservation
Detailed descriptions of our facilities
Useful information on locations and activities available
Browse online or download the Pdf