Caorle and the surrounding area
Discover the territory
There are lots of wonderful opportunities to enjoy the flavours, traditions and interesting sights in the many towns and villages that lie within a few kilometres of Caorle.
They include Concordia Sagittaria, an important Roman site where there are famous archaeological areas containing the remains of roads, mosaics, ancient churches, Roman tombs, a Roman bridge, baths and a theatre. It is a very important location for archaeology enthusiasts.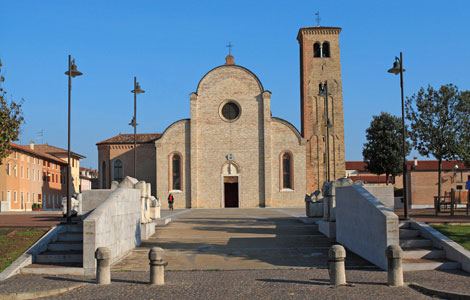 25 kilometres from Caorle lies Portogruaro, a picturesque place with Gothic and Renaissance buildings and the River Lemene running through the old town centre. Walking is the best way to visit Portogruaro and appreciate the beauty of its medieval urban layout and its distinctive porticoed main streets, while exploring all of its most hidden and spellbinding little corners. Make sure you see:
– the large square where the town hall stands with Ghibelline merlons adorning the top of its Gothic façade,
– the leaning bell tower of the cathedral
– the romantic views of the old mills on the River Lemene.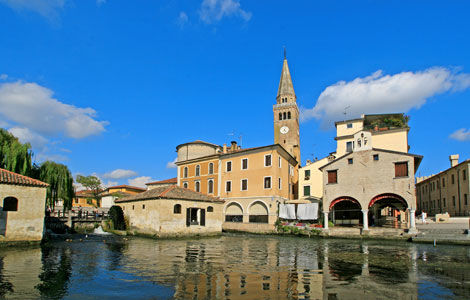 We also recommend a visit to Summaga, which is just 4 kilometres from Portogruaro. There, you will find breathtaking Romanesque frescoes in an abbey that is steeped in history, faith and art. You can also buy exceptionally fresh cheese, yogurt and ice cream from the renowned Summaga dairy, which has been making them with milk from local farms since 1946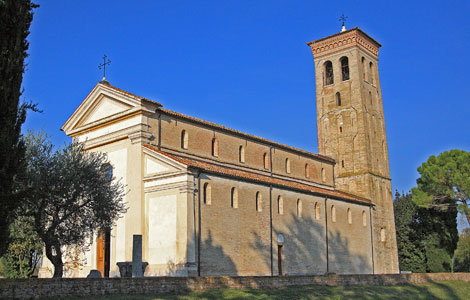 Find out the events and the activities in the surrounding area
Sport, events and tours for an unforgettable holiday