The tastes and colours of Jesolo
Typical dishes and products

Thanks to its strategic location, Jesolo is the ideal base for trips to the most beautiful towns and cities in Veneto, including Venice, which is like nowhere else on earth and boasts a wealth of art and history, and the beautiful city of Treviso, which is nearby and has some unique landscapes and views. It is also just a short journey from other spellbinding Veneto cities such as Padua, Verona and Vicenza.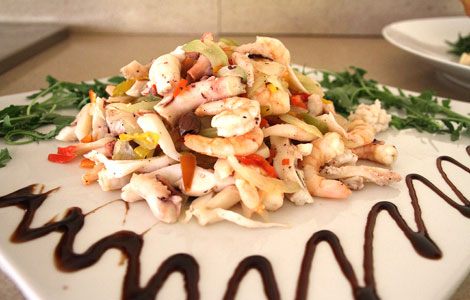 Jesolo brings out the best of traditional Veneto cuisine, which is based on high-quality local products. The waters of the Sile and Piave Rivers – whose mouths mark the boundaries of the town – are home to many types of fish that are used in some exceptional recipes, including eels, tench, carp, pike and trout. In addition to fish, many dishes are made with locally farmed goods, including a wide variety of vegetables and both large and small animals. All of the wonderful, delicious products of the land and the sea are combined, reinvented and savoured in the many restaurants and trattorias in Jesolo and the inland areas.
Hemingway wrote that "Wine is one of the most civilized things in the world". In Jesolo, wine has always played an important part in tourism. It is well known, popular, in demand and an integral part of flavours of the traditional local cuisine.
There are a number of opportunities to follow wine routes in Jesolo's inland areas. Some wineries open their doors and allow guests to enjoy traditional products such as cold meats and cheese along with the wine. They also sell bottles of outstanding wine, including Pinot Bianco, Verduzzo, Pinot Grigio, Sauvignon, Riesling Italico, Chardonnay, Raboso, Cabernet and Merlot.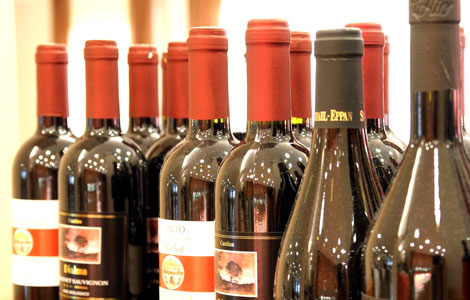 Find out the events and the activities in the surrounding area
Sport, events and tours for an unforgettable holiday