Traditions at the table
Traditional flavors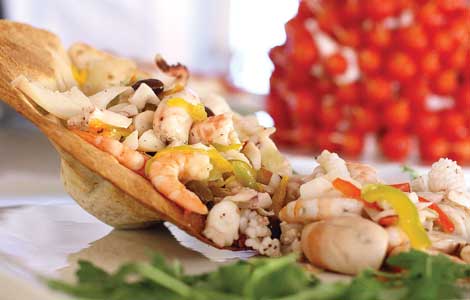 Porto Santa Margherita has profound ties to its maritime origins and the land around it, as can be seen from its culinary traditions.
Many restaurants in Porto Santa Margherita cook real delicacies, such as fried whitebait, fried "masenete" (soft shell crabs) and grilled fish, as well as classic and innovative takes on traditional Venetian dishes, including "sarde in saor" (fried sardines with pine kernels, raisons and caramelized onions cooked in vinegar), spaghetti with "pevarasse" (a type of clam) and tagliolini with crabs. They are all served with heartfelt, infectious cordiality that instantly makes guests feel at home.
In addition to the wide variety of seafood specialities, there are lots of meat and vegetable dishes to savour, thanks in part to the flourishing fruit and vegetable crops in the countryside inland from the town, including peppers, courgettes, tomatoes and radicchio, as well as fruit such as Venetian pears, apples and white Venetian peaches. All of these products can be tasted and bought at the many farms in the inland areas, such as "La Fagiana", which makes exceptional rice, fruit juices and wine.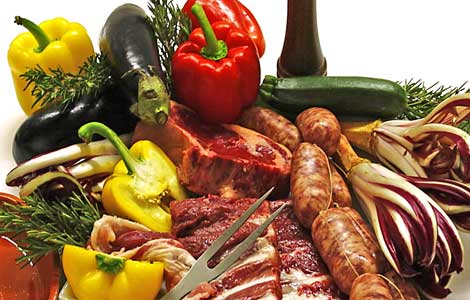 Find out the events and the activities in the surrounding area
Sport, events and tours for an unforgettable holiday