Summer is just around the corner: the weather is getting warmer, the days are getting longer and the urge to spend time in the open air keeps getting stronger. All of this means it's nearly impossible to stop thinking about your next holiday.
As well as amazing holiday solutions by the beaches of the Northern Adriatic, how would you like to hear about an experience that could add a unique touch to a stay for your whole family?
Agenzia Lampo would like to treat you to a day at an outstanding water park
The breathtaking Caribe Bay water park is reopening on 1 July 2021. It's a magical place where you can have an unforgettable time among palm trees, white sand, pools, slides and aquatic play features.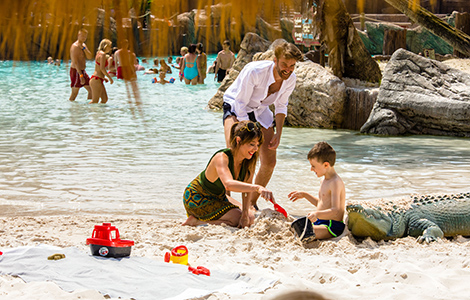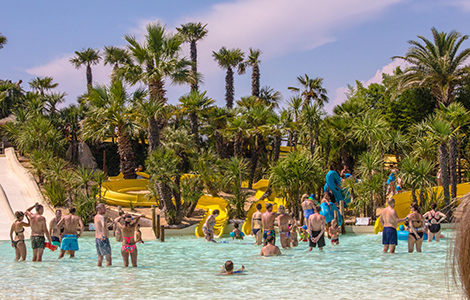 Caribe Bay water park in Jesolo
Caribe Bay water park spans approximately 80,000 m² and has a number of different zones, all steeped in Caribbean style. Whether you prefer taking it easy in the sunshine or racing between the numerous attractions, you and your family and friends will have an incredible time. As well as beaches with palm trees, straw umbrellas and real white Caribbean sand, you'll find huge slides that send you plummeting into pools and rapids that you can follow through canyons in spacious dinghies.
There are no fewer than 27 attractions, including stunning slides inspired by the Maya and Aztecs, the highest
bungee jumping
platform in Europe, a
pool with a wave machine
, a stage where
famous DJs perform
and friendly entertainers dance, and much more besides. Children of all ages will be in their element. There are games and colourful houses for little ones, as well as shops selling
toys and merchandise
. Older kids can head to the pools, the pirate ship and slides that are specially designed to keep youngsters safe but are still great fun.
In addition, every day there are a number of shows featuring characters such as acrobats, terrifying pirates and colourful parrots. There are sun loungers and umbrellas to help you really unwind and lots of services to ensure you have a day to remember. What's more, you can grab some lunch, a snack, a drink, an ice cream, a milk shake or a delicious fruit salad at the kiosks, the cafés and the
chiringuito
.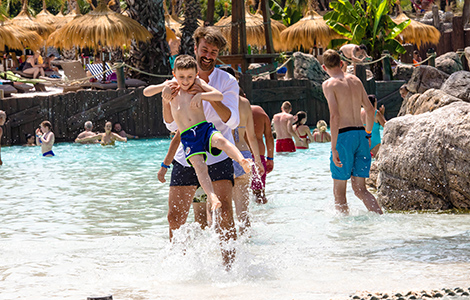 A wonderful surprise for all Agenzia Lampo customers
This summer Agenzia Lampo will be Caribe Bay's exclusive partner for apartment holidays.
If you book a stay of at least 7 consecutive nights between 1 July and 31 July 2021 or 28 August and 5 September 2021 in any of the destinations from Jesolo to Bibione, Agenzia Lampo will give every single person covered by the reservation a free one-day pass for Caribe Bay.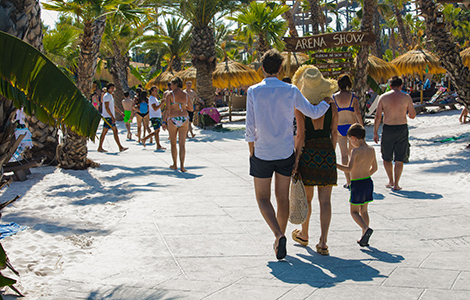 Agenzia Lampo also has a great deal for those who book holidays between 31 July and 28 August: advance sales of tickets at exceptional prices, so that all guests can enjoy a unique, unforgettable experience!
What are you waiting for? Click here for more information, contact one of our branches directly or book online!