When you're on holiday, there's nothing quite like stretching out on a sun lounger under a beach umbrella or by the pool and enjoying the sight of the blue sea, golden sand and clear skies. You can finally get away from the hectic pace of everyday life as you kick back, unwind and relish a little well-earned relaxation.
However, when you're on holiday it's also nice to try new things, explore the world around you, meet people and learn about local traditions, so we'd like to recommend an original day out on an e-bike tour that will take you through Caorle and the picturesque place that is known locally as the "Fishermen's Island", as well as fields, vegetable gardens and villages. You'll ride on country paths and alongside watercourses that flow into the sea.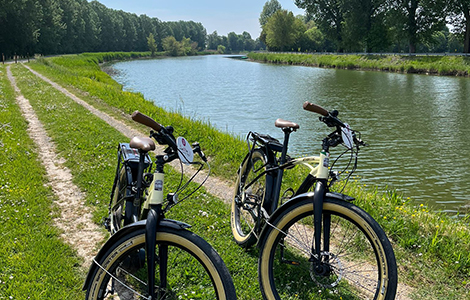 E-bike tours around Caorle: ten reasons to take part
Here are ten good reasons to take part in the guided tours on Wednesdays:
– It doesn't matter if you aren't an accomplished cyclist because the e-bikes with pedal assist systems make things easier for everyone
– It's a great way to take part in a group activity and meet new people: you're all bound to have a good time!
– A local guide will be with you all of the time and show you all of the amazing sights
– You'll go past the colourful houses in Caorle's old town centre
– You'll get a chance to see the traditional fishermen's homes known as casoni and admire the views of the Falconera lagoon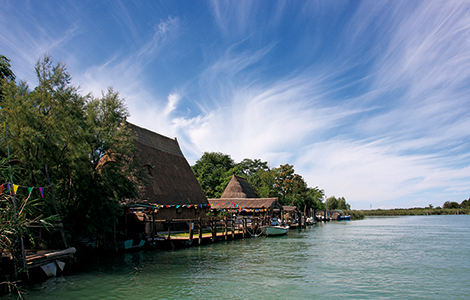 – It's a good way to get some exercise without pushing yourself too hard
– It's an opportunity to go on an original adventure and take some wonderful memories home with you
– The landscape along the Brian and Livenza rivers is absolutely stunning
– You can stop at the Trattoria "Alla Gassa" to savour some culinary delights in the garden
– There's a handy return transport service to take you back to the starting point
– You can choose to use your own bike if you have it with you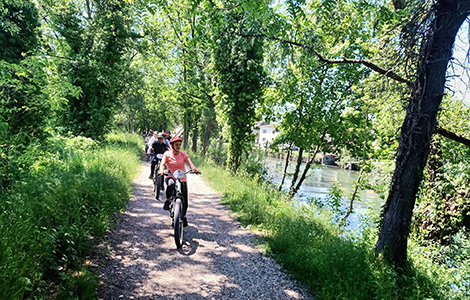 How can you take part?
Have we managed to make the tours sound simply irresistible?
Here's some more information you'll need if you want to take part:
– Departure: every Wednesday at 9:00 am
– Meeting place: outside La Quercia shopping centre in Lido Altanea
– Distance: 40 km
– Duration of the tour: 5 hours
– Recommended clothing: apparel that is at least reasonably sporty. Helmets are available. It's advisable to bring a light waterproof jacket for protection from the wind.
– Price: €75.00 per person (including e-bike hire) or €55.00 per person (for participants using their own bikes)
– The tour guides speak Italian and English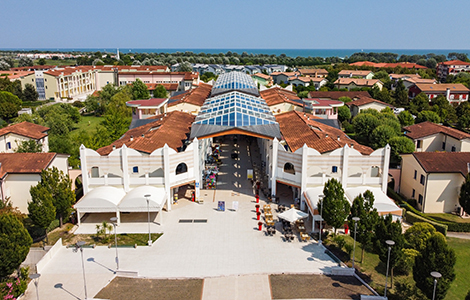 Contact details for participants:
Tel. +39 338 4479261 (for Italian speakers)
Tel. +39 348 4545350 (for English speakers)
If you have any questions or you would like further information, please feel free to call our Caorle Lido Altanea office on +39 0421 299683 or send an email to jessica.rachele@lampo.it