There are all sorts of activities to keep you entertained on holiday in Jesolo, but make sure you set aside some time for a trip to Venice. The spellbinding city is just a short distance from the beach resort, so don't miss out on a great opportunity to spend a day there. You can get there by boat, bus or car, so organizing a day out in Venice couldn't be easier.
One option is to travel by car or bus to Punta Sabbioni, then take the boat to Venice. We recommend stopping on the way to see the picturesque islands of Burano, Murano and Torcello, which are like nowhere else on Earth. It takes just 30 minutes to sail across the stunning lagoon to the breathtaking St. Mark's Square in Venice.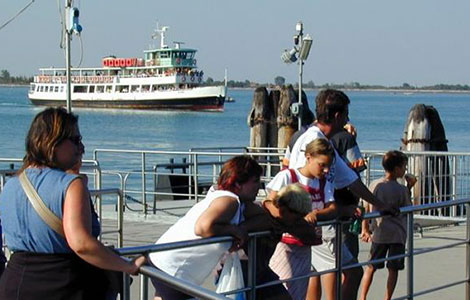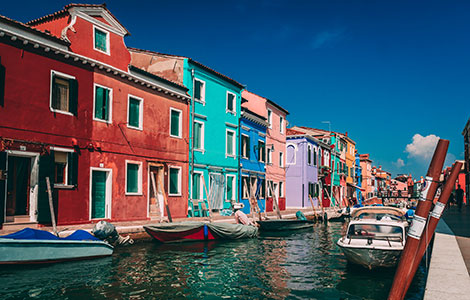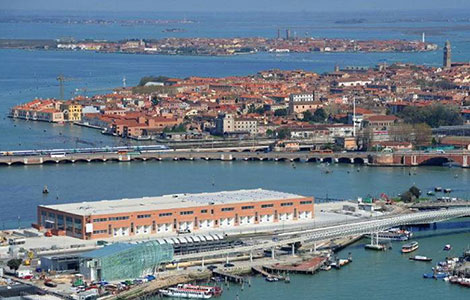 Another option is to drive from Jesolo to Piazzale Roma in Venice and leave your car in the Tronchetto car park. From there, the handy People Mover will take you straight to Venice in just a few minutes.
If you'd prefer to leave your car behind, there are numerous ATVO buses from Jesolo to Venice every day.
Alternatively, you could go straight from Jesolo to Venice on one of the boats that sail all along the Northern Adriatic coast, stopping in Caorle, Eraclea, Jesolo and Cavallino.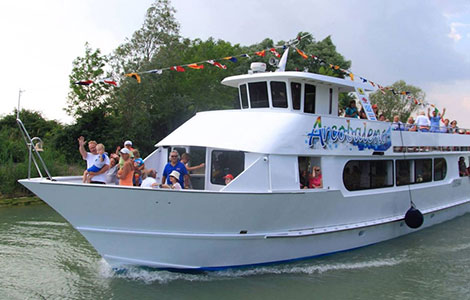 Once you get to the enchanting city of Venice, you can join the locals and tourists from across the globe as you wander through the narrow streets and squares past craft workshops, inns, markets and grand buildings. Admire one of the most beautiful squares in the world and the buildings that line it, including the exquisite façade of St. Mark's Basilica. Marvel in the views from Punta della Dogana, explore the Venetian Ghetto, and sample local pleasures of the palate in the San Polo district, including traditional confectionery and gourmet appetizers.
Follow our simple tips on how to get from Jesolo to Venice and you'll have an unbeatable day out.