There's nothing like a holiday by the sea! The thought of it alone is guaranteed to put a smile on your face. We'd like to make your future plans and dreams even more special by telling you about an enchanting little city that's waiting to be discovered just a few miles from the coast: Treviso.
Spending a day among the narrow, picturesque streets and buildings bursting with history and traditions is a wonderful way to make lasting memories when you're on holiday.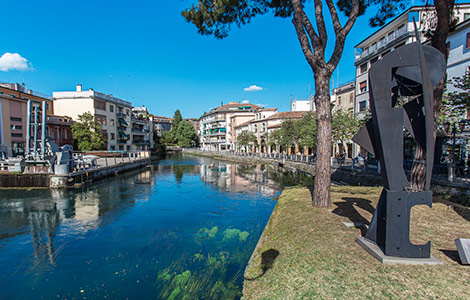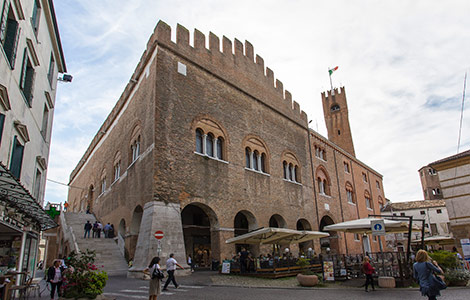 Treviso: a little gem in the Veneto region
Treviso is a city criss-crossed with watercourses, where historic buildings stand next to canals. Due to the nature of the urban fabric, the influence of Venetian architecture is plain to see. However, it also has a cosy, distinctive personality all of its own that is totally different from Venice on the historical and cultural fronts.
A day trip will be all it takes to make you fall in love with Treviso! While you're there, you could pick up some outstanding Italian products from the shops.
We'd like to take you on a tour of the city and recommend some unmissable spots and sights!
The best way to see all of the main attractions on a day trip to Treviso is on foot. Leave your car outside the city walls in one of the free car parks, such as the Ex Pattinodromo car park. From there, it's just a short stroll to Piazza dei Signori in the heart of the city, which is a long-established meeting place for the local people. Sit outside one of the cafés that line the square and enjoy a cup of coffee and a cake or a pastry. As well as admiring the architecture of Palazzo dei Trecento and Torre Civica, you can watch the bustling crowds of people of all ages and listen to the almost musical sound of the local Italian accent.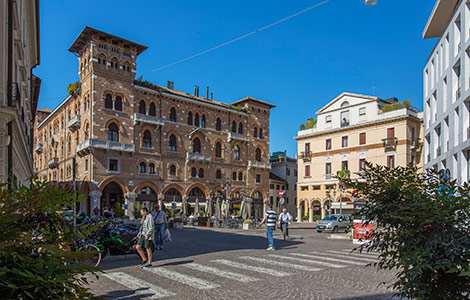 Continue your tour by walking past arcades, canals, trattorias and quaint shops on your way to see the Cathedral and the Church of San Nicolò, which is the largest place of worship in the city and a marvellous example of Gothic style. Both are open to visitors and they are definitely worth looking around if you have the time and inclination.
At lunchtime you'll be spoilt for choice because there are numerous traditional osterias hidden away among the buildings and narrow streets in the old town centre. We recommend Al Botegon near Porta San Tomaso or L'Acquasalsa: a delightful place by the Sile River that is ideal for drinks thanks to its wide range of nibbles and is also great for lunch and dinner. There are also lots of other welcoming spots where you can enjoy Veneto cuisine and service with a smile in spellbinding surroundings. Whether you're eating or just having a drink, make sure you try a glass of the famous DOC Prosecco from the local area.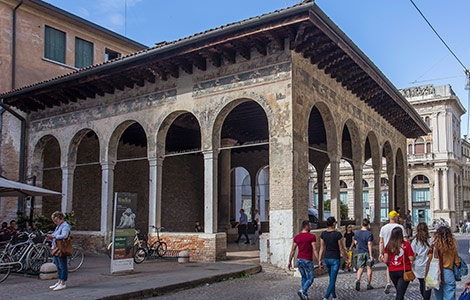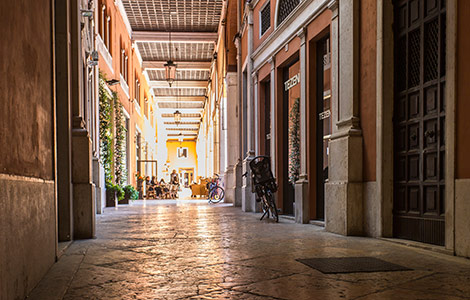 Treviso is also renowned for its stylish shops, so take a look around the city centre in the afternoon. If you really want to experience the fashionable atmosphere in Treviso and perhaps buy something that will always remind you of a wonderful day trip, take a walk along Calmaggiore: an enchanting and superbly maintained paved street lined with arcades and historic homes.
If all of that sounds good, make sure you visit Treviso during your next holiday in Veneto.