In the Venetian Miami, we have created your oasis of relaxation, nature, colors and Italian design.
The new Green Village in Jesolo is the newcomer in the Lampo stable, a new residence building, designed following green philosophy, with a touch of color that cheers immediately and the taste of the details that make us different.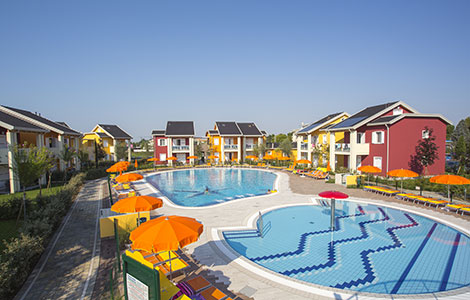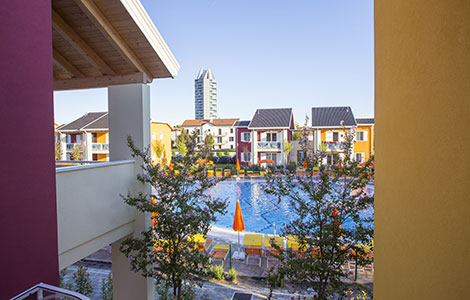 Your holiday in Jesolo will have the taste of freshly baked pizza, the blue colors of the northern Adriatic Sea and the feeling of comfort and familiarity that Green Village is able to remember immediately.
The tones of red and orange, as the nuances of the sun on sunset while it touches the sea; the crystal clear water of the central swimming pools where you can spend cool moments together; the rich vegetation because nature provides balance and it reassures us.
Discover the full potential of Green Village directly by consulting our page