Bibione is the ideal destination for family holidays  in the Northern Adriatic. There's something for everyone, including long beaches where you can spend the day together basking in the sunshine or walking to the lighthouse, sand that slopes gently down into the crystal-clear sea, and a host of delights for nature lovers. There's also an outstanding range of great food, so all visitors should find out about the best places to eat in Bibione and the best seafood restaurants in a coastal town like Bibione, which is near the mouth of the Tagliamento River.
Guide to traditional Veneto seafood dishes
Although Veneto is perhaps more famous for the mostly meat-based dishes of its inland areas, the cuisine in its coastal areas is just as rich and varied. Below is a list of the local names for some traditional Veneto seafood dishes that everyone should try:
Baccalà mantecato: in Veneto, "baccalà" is the name given to stockfish (or dried cod), which Venetian merchants first began importing from Norway in the 13th century because it was ideal for storing for long periods. The word "mantecato" describes the way that people "revitalize" it by boiling it in water and then beating it in seed oil to create frothy cream that's delicious with a slice of toast or polenta.
Bìgoi in salsa: Bìgoi is a traditional type of long, thick pasta resembling spaghetti that actually comes from the inland areas of Veneto (Bassano del Grappa, to be precise), but the sauce (or "salsa") is based on the famous "saòr" (meaning "flavour"/"tasty") from Venice, which is a traditional culinary delight on the Veneto coast and is made with onions and salted anchovies or sardines.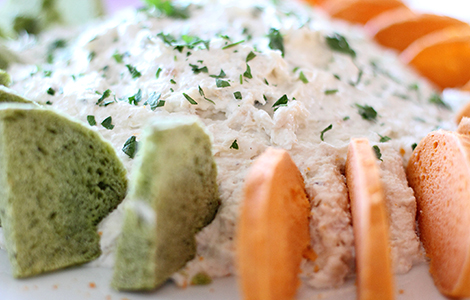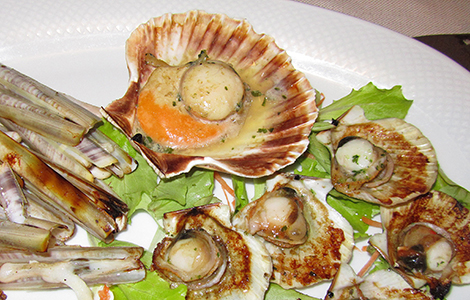 Capesante gratinate (Scallop gratin): the tender, meaty scallops found locally are exceptional. They are often presented in their most traditional form: drizzled with oil and sprinkled with a mixture of breadcrumbs, parsley and a little garlic. Some people also like to add a cheeky knob of butter. They are then heated in the oven until they turn golden brown, to make a scallop gratin that's as simple as it is delicious!
Polenta e schìe: everyone knows what polenta is and "schìe" are tiny shrimp with shells that are so soft they can be cooked and eaten without removing them. They're tossed in a frying pan with a little extra virgin olive oil, parsley and garlic until they're golden brown, then served on a soft bed of polenta.
Moéche fritte: The word "moéche" means "soft ones" and it's the local name for little crabs in the Venetian Lagoon after they've just shed their hard shells during the moulting process. This only happens at two times of year: March-April and October-November. They're very tender, so they're perfect and quick to coat with breadcrumbs and fry. You don't get the chance to try these delicacies very often, so seize the opportunity if it comes along!
Now we'd like to present a list of the six best seafood restaurants in Bibione, where you can find the specialities described above and lots of other traditional local dishes.
Area Zenith restaurant – A modern menu and tables by the beach for young and old alike
18 Piazzale Zenith – 30020 Bibione – Tel. +39 351 1112231
If you love seafood with a modern, unique and innovative twist just a stone's throw from the sea, this is the place for you. We highly recommend the raw dishes: they're the best in town!
Price range: €€ – €€€€
Open: only during the tourist season (breakfast, lunch and dinner)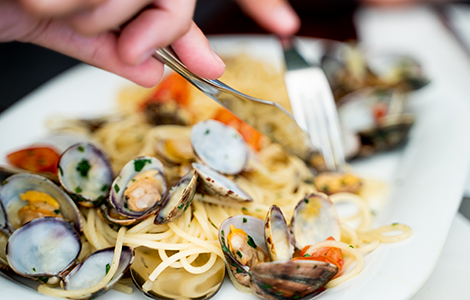 Ristorante Alla Gondola – Delicious seafood dishes for the whole family
12 Viale Italia – 30020 Bibione – Tel. +39 0431 477141
Are you looking for somewhere to enjoy a delicious dinner in an informal atmosphere, with staff who'll cater to the needs of the whole family? This restaurant in Lido del Sole is the perfect choice. It's near the beach and has an outdoor play area for kids.
Price range: €€ – €€€
Open: only during the tourist season (lunch and dinner)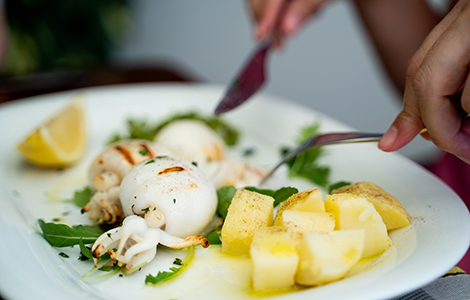 Ai Casoni – Amazing traditional Bibione lagoon food
Via della Laguna – 30020 Bibione – Tel. +39 0431 438556
Would you like to astound your partner with a romantic meal or simply enjoy a delicious dinner with breathtaking views, maybe at sunset? This restaurant in Bibione Pineda is the most iconic spot in town and the perfect place to have a great time together savouring fish or meat dishes made with superior ingredients.
Price range: €€€€
Open: only during the tourist season (lunch and dinner)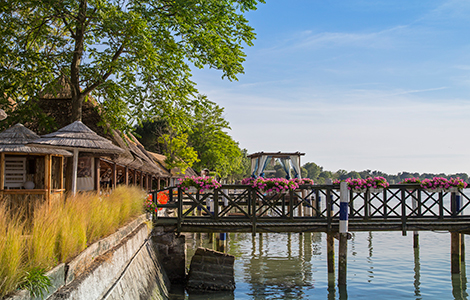 Wunderbar – The best fried fish in Bibione town centre
70 Viale Aurora – 30020 Bibione – Tel. +39 348 7997625
Located in the liveliest part of town, this restaurant is the perfect place to enjoy seafood specialities in Bibione with your family and friends, before going for an evening stroll along the streets where the shops and bars stay open until late.
Price range: €€
Open: all year round (lunch and dinner)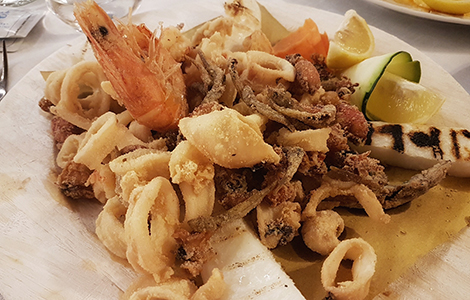 Ristorante Pizzeria Storione – Seafood, great fresh pasta and pizza in Bibione town centre
27 Via Atlante – 30020 Bibione – Tel. +39 0431 439821
Spend an evening savouring seafood dishes served by attentive, friendly staff who'll cater to your every need. Its central location means it's great either for an early evening meal straight after you've left the beach or for a delicious seafood dish later on, before you head out to experience the town's night life.
Price range: €€ – €€€
Open: all year round (lunch and dinner)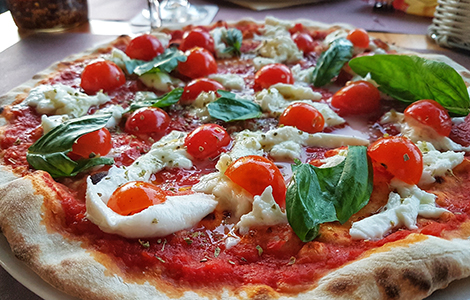 Primoamore Ristorante Pizzeria – The best grilled seafood in town 
28 Viale Aurora – 30020 Bibione – Tel. +39 0431 439723
When it comes to grilled seafood in Bibione, you can't beat this restaurant near Piazza Fontana. Make sure you go there during your holiday for delicious dishes and an unforgettable time in stunning surroundings with an informal atmosphere, near one of the best known squares in town.
Price range: €€
Open: only during the tourist season (lunch and dinner)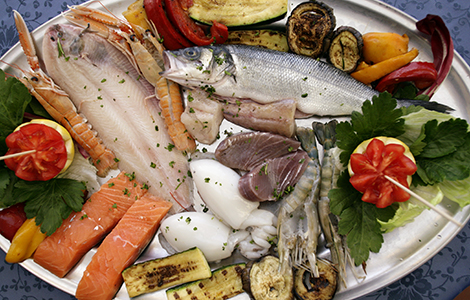 Would you like to know more? 
Subscribe to our newsletter so you never miss essential information about all of our offers and the latest news from our resorts.