During the holidays, there's nothing better than spending time with your loved ones, making memories of endless splashing and laughter among the waves, revitalizing naps under beach umbrellas and enjoying lots of delicious pizza and ice cream.
However, if you've never been then we'd like to recommend a fun, fascinating day out for you to experience with your children in new, spellbinding surroundings. Take a trip to the Punta Verde Wildlife Park in Lignano Sabbiadoro, which is just down the road from Bibione. Home to the Northern Adriatic's ultimate zoological gardens, it's a great place not only to see and get to know lots of animals but also to teach children and teenagers to love and respect the environment and the natural world around us.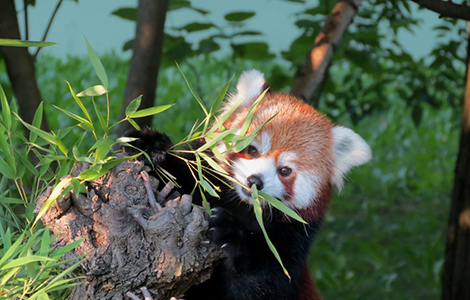 The park's facilities
The park is home to many different types of animals, including camels, lions, seals, birds and reptiles of all kinds. They're all looked after with the utmost care and provided with suitable enclosures that faithfully recreate their natural habitats. In addition, the park has a nursery area where mothers can feed and change their children in complete privacy, refreshment facilities such as cafés and self-service restaurants, and a picnic area for those who prefer to bring a packed lunch. There's also a well-stocked souvenir shop so that you can take home some mementos from your visit.
If you'd like to bring pets with you, they aren't allowed into the park itself but there are areas especially for them where they're more than welcome. You'll find everything you might need, including beds, bowls and places for wandering around among the greenery.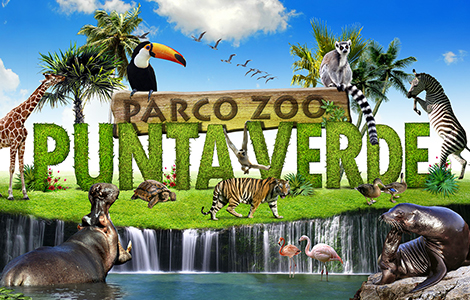 How do you get to Punta Verde Wildlife Park from Caorle or Jesolo?
It's easy to drive to the wildlife park from Caorle. Follow the SP59, SP42 and SP74 provincial roads and it should take you around 40 minutes.
If you're in Jesolo, it's best to take the SP42 and SP74 provincial roads. It should take around 50 minutes.
If you'd prefer not to drive, here are a few places where you can spend a day in the great outdoors at a children's farm, enjoying the greenery with the whole family!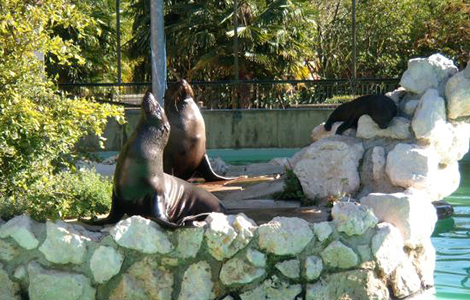 CHILDREN'S FARMS NEAR JESOLO AND CAORLE                                                               
Il Taglio del Re – An agritourism establishment with a children's farm and Italian cooking demonstrations.
La Barena – An agritourism establishment with artisan ice cream and cakes to taste, a children's farm and the opportunity to go on boat trips or bike rides.
Al Doge – Located in Eraclea near Caorle, it organizes outdoor lessons to teach visitors about products, animals and traditions.
Book with Agenzia Lampo and get ready for unforgettable family holidays!
Photo Credit: Parco Zoo Punta Verde