Summer is finally here! As we go about our everyday lives, from time to time we all catch ourselves daydreaming about walking barefoot in the sand, watching the waves lap against the shore, sipping a delicious cocktail or dancing to the latest summer hits.
After all, a big part in lots of holidays is played by dancing and having fun. It's a way of spending time with your loved ones while also looking after yourself and your well-being. Dancing can help to put a smile on your face and make you feel good. We've put together a list of 10 good reasons to dance on holiday.
It triggers the release of endorphins
Endorphins are neurotransmitters and when they are released it helps to reduce stress levels and quickly fills you with a sense of well-being and euphoria. What could be better than busting some moves with your loved ones and instantly feeling full of cheer?
It makes you more flexible
Beach holidays have lots of benefits to offer for the body and the mind, such as the way salt water can reduce blemishes in the skin and improve circulation through osmosis. Meanwhile, dancing can really help to boost the flexibility of muscles and joints, meaning you are less susceptible to aches and pains, not to mention making you feel more supple and "youthful"!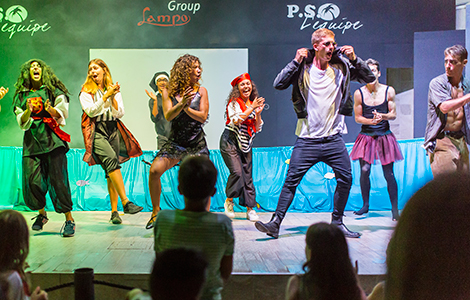 You can make new friends
Dancing has a key social role because it encourages people to interact, whether it is just for one evening, for a whole course if you're taking lessons, or during the entertainment team's activities. Just think how many new people you can meet while you're having fun!
It improves your self-esteem
Having fun with other people and feeling active never fails to make you feel better. You see yourself in a fresh light and it sends your self-esteem soaring.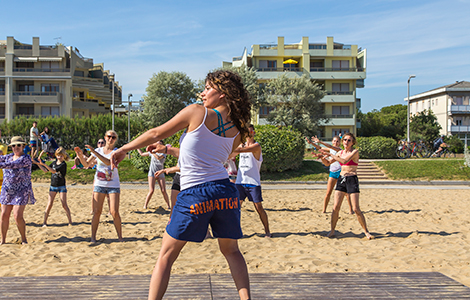 It encourages you to express yourself
This is particularly important for kids. Inspiring and encouraging them to express themselves can help to make them feel free and accepted. It's something that can play a key role in their growth, so make the most of it on holiday. As an added bonus, just wait and see how well they sleep at night after burning up all that energy dancing during the day!
You might discover a new talent
This mostly applies to young people, but adults too will find that it's never too late to discover a new passion and/or a real talent that will bring the joys of being on holiday flooding back after you get home.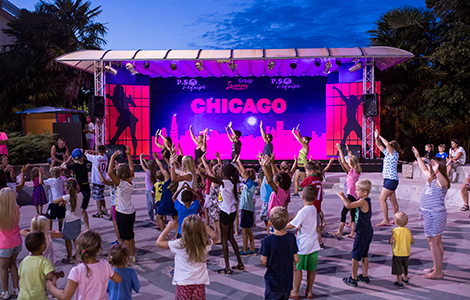 You can get to know new cultures
Music can take you on journeys in your mind, while getting to know dances from other countries offers you a glimpse into how the people there live and interact, which in itself is a form of travelling.
It offers you new ways to exercise
In the winter months we all wish we had more chance to exercise, but we're all so busy that it's hard to find the time. So what can you do about it? Simple: squeeze lots in on holiday! Salsa, merengue, Zumba or just jumping about on the beach can all get your blood pumping.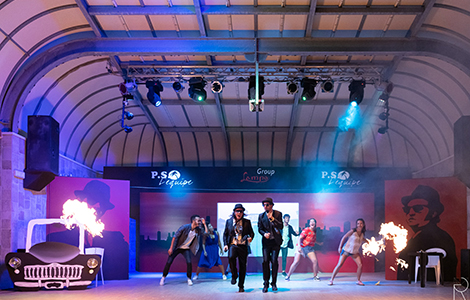 It helps to keep you in shape
Staying active boosts your metabolism, so dancing on holiday is a great way to have fun while losing weight!
It promotes a positive atmosphere
Finally, if you and the people around you are feeling good, it helps to create a happy, positive atmosphere… and ensure that your holiday is truly unforgettable!