On Saturday 16 May, Lido di Jesolo will play host to the tenth edition of one of the most eagerly awaited athletics events on the Northern Adriatic coast: the Moonlight Half Marathon*.
The hugely popular race under the stars is an enchanting experience for both entrants and spectators. It goes all of the way through the resort, past the beach, through the pine woods and alongside stretches of the river before ending in the hub of Jesolo's night life: Piazza Milano. As well as being great fun, Jesolo 2020 Half Marathon will provide numerous people with the motivation to exercise and get in shape.
As usual, large numbers of professional athletes from all over the world will come to follow the Moonlight Half Marathon route of just over 21 km. There will also be a shorter 10 km route, thus ensuring that amateurs of all standards can take part.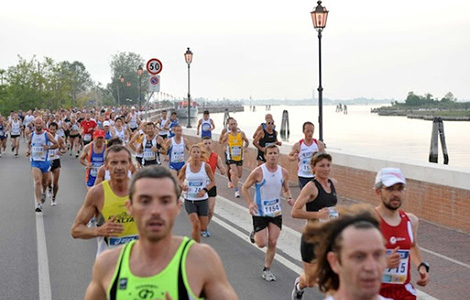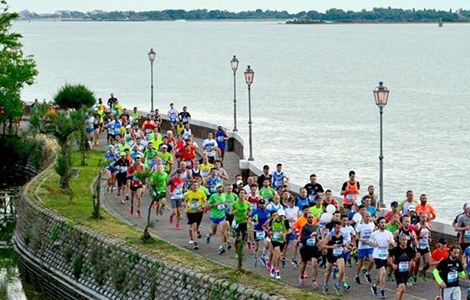 New this year
One of the many new features this year is a Family Run. Numerous local schools and families have been taking part in the race for many years, so we've decided to organize a fun run especially for them in the morning, over a distance of approximately 4 km. It's bound to prove popular with all of the families who are enjoying the start of the season in the resort. There'll be an outstanding ambassador for the Family Run: the world-famous Paralympic athlete Alex Zanardi, who'll be there with the aim of getting more and more disabled people into sport.
Schedule
Like every year, the race will start at around 7.30 pm. Beforehand, all of the usual beach services will be available. The start and finish lines for both routes will be in Piazza Milano, as will the Moonlight Expo Village: an exhibition area full of gazebos and brands from the sports world, with lots of music to keep everyone entertained. It will be open from 3.00 pm on Friday until 11.00 pm on Saturday.
Special offers on the entry fees are available for groups of ten people or more and runners can get 10% off lunch and dinner in a number of local restaurants and other establishments.
More than 2,000 people have already signed up for this year's event, once again underlining sport's leading role in tourism and the social calendar in Lido di Jesolo and the whole Veneto coast.
*Due to COVID-19, this year's event has been postponed. We'll let you know when a new date has been set and keep you up to date with all of the latest developments.