Following on from the successful exhibition of the Cavallini-Sgarbi collection, this year the Eastern Veneto Tourist District has organized another exhibition for the people of the Portogruaro area and the tourists visiting the nearby Northern Adriatic beach resorts. It will once again be held in the Bishop's Palace in Portogruaro, at 19 Via del Seminario.
From 12 March until 3 July you can enjoy a unique experience by visiting an exhibition that will take you on immersive, multi-sensory journeys with audio and video contents. It follows the artistic growth of an acclaimed 20th century painter who was born in Portogruaro and lived there until his teenage years: Renzo Bergamo.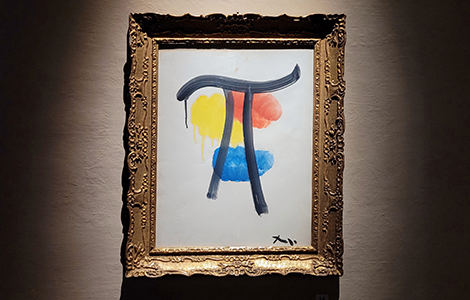 Renzo Bergamo: the origins of his art
Having shown his precocious artistic talents as a child, he moved to Milan as a young man. He was initially part of the Astrarte movement that formed in the 1970s with the aim of pushing beyond the boundaries of space in search of a new kind of cosmology. He subsequently followed his own path and looked into new discoveries in physics using a "universal language" in which signs and colours became light, vibrations, energy and sound.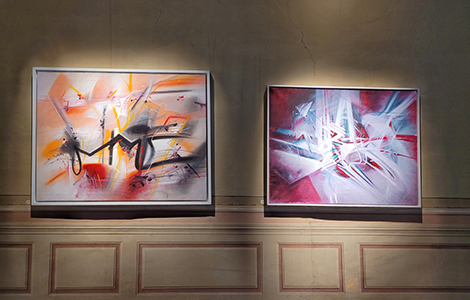 Later on, he felt the need to move to a place that was more in keeping with his art, so that he could come into closer contact with nature, cosmic waves and the bright colours of the sun. He spent a number of years in Sardinia, where his painting reached unparalleled heights. His substantial output was packed with bright colours, which he felt encapsulated pure energy and the meaning of life.
With this initiative, the town is celebrating the "return to Portogruaro" of its illustrious son. During a long and prosperous career spanning 50 years, he became one of the leading names on the art scene and his works were displayed everywhere from Europe to the United States. A particularly notable large solo exhibition was held at the Sforzesco Castle in Milan after he prematurely passed away in 2004 at the age of 70.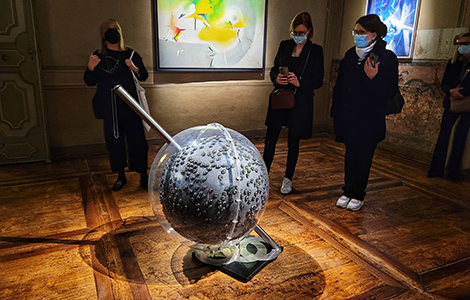 "The Art of Physics" art exhibition
Curated by the art critic Roberta Semeraro with contributions from the Renzo Bergamo Art and Science Association and Archives and the RO.SA.M. Cultural Association, the exhibition has been organized in partnership with the artist's wife, Caterina Arancio Bergamo. She adds an outstanding finishing touch to visits to the exhibition with a special video message in the last room.
During the exhibition, visits and guided tours in Italian and other languages will be organized, along with special events and educational activities that are open to the public and schools. Highlighting the increasingly close ties between art and science, they will see the involvement of leading figures from both fields.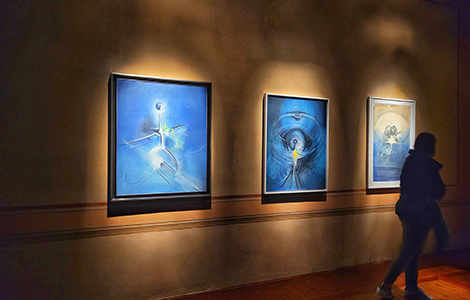 The Art of Physics marks the start of the 2022 edition of the Mo.DI exhibition programme organized and presented by the Eastern Veneto Tourist District in the Bishop's Palace in Portogruaro. After the exhibition of the Cavallini-Sgarbi Collection, this is the next step in its journey as it endeavours to become an increasingly significant cultural initiative and a means of contributing to the growth and economic development of the local area.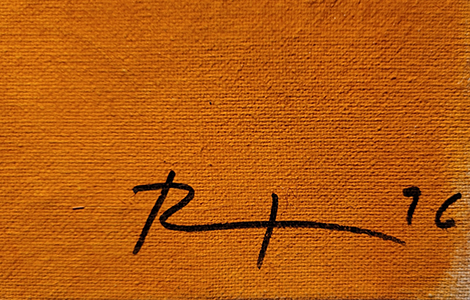 Prices
Bishop's Palace – 19 Via del Seminario – Portogruaro, 30026 (VE – Italy)
From 12 March to 3 July
Full price: €10.00
Concessions: €8.00 (Students aged between 18 and 26 with a student ID card, members of the National Trust for Italy (FAI) and people aged over 65)
Students under the age of 18 and school groups: €5.00
Free: Children up to the age of 5, disabled people + 1 carer
Exhibition opening times
From Tuesday to Thursday: 2:30 pm – 6:30 pm
Fridays: 2:30 pm – 7:30 pm
Saturdays, Sundays and Public Holidays: 10:00 am – 7:00 pm
Closed on Mondays
On request, guided tours can be booked for groups and school trips in the morning and on Mondays.
INFORMATION AND BOOKINGS
TEL. +39 0421 564136 | info@palazzovescovile.it
https://veneziaorientaledistrettoturistico.it/larte-della-fisica-da-luigi-russolo-a-renzo-bergamo/
.
If you'd like to organize a trip to this tourist destination near Bibione, get in touch with us at bibione.lido@lampo.it. We'd be delighted to help you and provide you with further information.