What can you do on a summer holiday?
Although it might seem like a silly question, picture the scene: you finally reach your holiday destination after endless months of work and a long, hot journey in the car, unpack your bags, go down to the beach, stretch out on a sun lounger and then think "What shall I do now?" Has that really never happened to you?
Basking in the sunshine next to the spellbinding sea will soon take your mind off questions like that. A few days doing nothing but unwinding under a beach umbrella is just what you need after months on end of hard work. Nonetheless, if you feel like doing something different once you've spent a while recharging your batteries, we've put together a selection of things to do in summer:
Here's our list of fun things to do in summer:
– Rest and take it easy! That might sound dull, but trust us: in a few months you'll miss all of the peace and quiet, so make the most of it!
– Spend your time on the beach playing with your children, building sandcastles, playing beach tennis and splashing about in the sea.
– Read those books that have been sitting on your bedside table all year.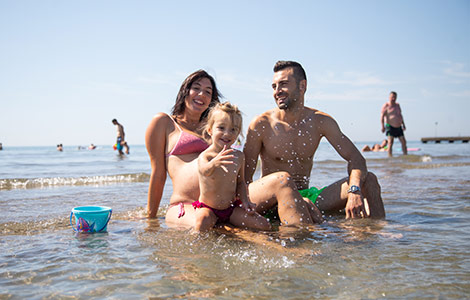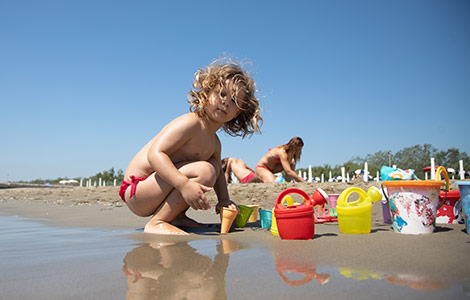 – Savour the sports that you don't have chance or time to enjoy in the winter, such as running, workouts, tennis, kitesurfing and many more besides.
– Watch the sporting events hosted by the local resorts, such as beach volleyball tournaments and fitness marathons. If you're interested and in good enough shape, you could even take part in them.
– Go for bike rides on the seafront or through the inland areas, around the nearby lagoon, among the farmers' fields and vineyards, or to the picturesque local villages.
– Go horse riding or take lessons if you haven't done it before: it's never too late to start.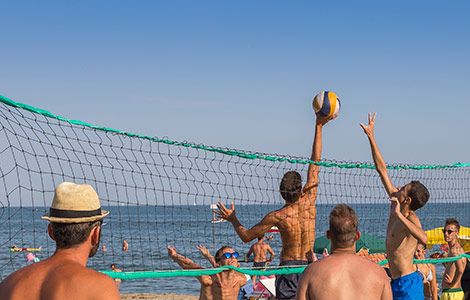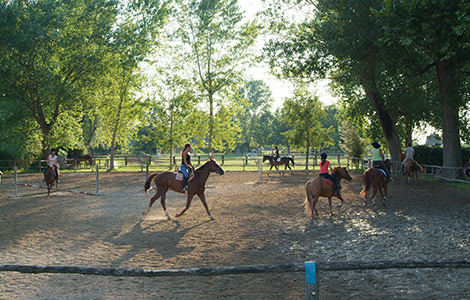 – Spend the day at a theme park. Jesolo is home to Caribe Bay, which is the biggest water park in Europe, and you can find lots more in all of the resorts on the coast. Some of them are smaller than others, but they're all great fun. Alternatively, take a day trip to the top theme park around: Gardaland.
– Explore the surrounding area: Veneto is full of farms and estates that are happy to welcome visitors. Many of them also organize delicious tasting sessions and sell exceptional, wholesome products. With all of the rice, vegetables and vines that grow here, you'll be spoilt for choice.
– Watch a concert or a play: summer is the concert and festival season, so find out what's on during your stay and get ready to go wild to the sound of the music!
– Eat out in a traditional restaurant or osteria: whether you like pasta, meat, fish, vegetables or dessert, you'll find something to suit your tastes among the many specialities that are part of the heavenly Veneto cuisine.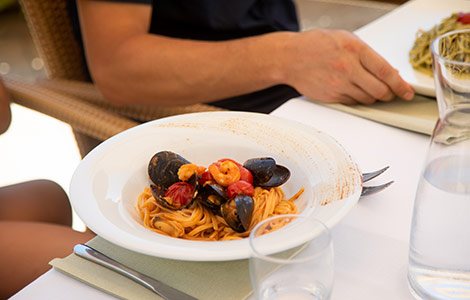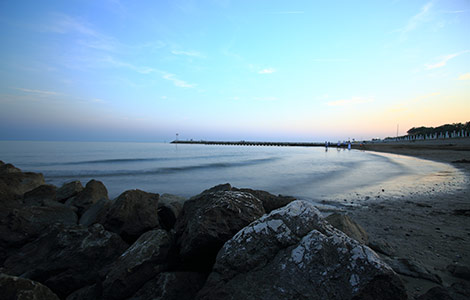 – Visit festivals and markets: every summer numerous towns and cities in the surrounding area celebrate their patron saint or the harvest. Sample local culinary delights, have fun with others and look around the market stalls for great clothes at bargain prices, household items or something to remind you of your holiday.
– Hire a boat. Local rental services can provide electric vessels that are easy for anyone to steer. Go for a lovely trip along a river or around the lagoon, admiring the enchanting Veneto countryside.
– Go for a magical midnight swim by moonlight, under a star-studded summer sky.
As you can see, there are lots of things to do in summer, so you can rest assured that you'll never get bored. Take your pick from the list and have an amazing holiday!