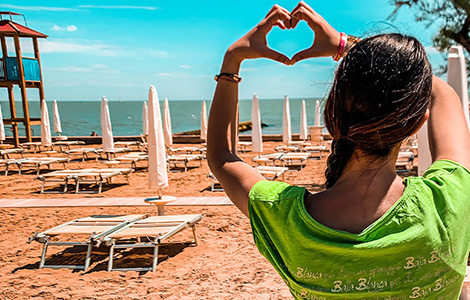 Summer is just around the corner and everyone is dreaming of plunging their toes into the sand and breathing in the salty sea air as a cool breeze blows through their hair.
Head to the beach in Porto Santa Margherita and you can enjoy all of this and more during a spellbinding stay at the seaside this summer.
We'd like to introduce you to a place with breathtaking views where the wide range of outstanding facilities for you and your family will help to ensure you have an unforgettable day.
Baia Blanca in Porto Santa Margherita
Baia Blanca is at 1 Viale delle Rondini in Porto Santa Margherita. It's a stunning, recently built spot on the seafront in the Northern Adriatic beach resort, which is just a few kilometres from Caorle's old town centre. Baia Blanca can provide a whole host of outstanding facilities, including umbrellas, sun loungers, deck chairs and beach huts. In addition, it has brand new premises by the sand with huge windows that complement its modern look, as well as a large terrace with sea views.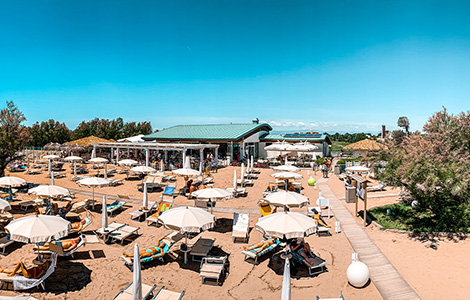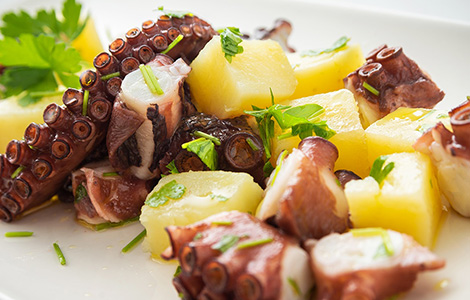 Delicious light lunches are served just a few steps from the umbrellas. As well as tasting great, the food is a feast for the eyes and the spirit thanks to the superb combinations of colours and ingredients in the expertly prepared creations. The chef uses a wide range of traditional simple and seafood recipes to make extremely fresh dishes, as pleasant background music plays to entertain diners.
After a delightful lunch, you can have a quick siesta on your sun lounger before taking a refreshing dip in the sea. Later on you can treat yourself to an ice cream or some sundowners without ever leaving the beach. As well as lunch, at Baia Blanca you can savour spectacular appetizers and dinner with friends or a romantic evening meal!
Your day at Baia Blanca in Porto Santa Margherita will be perfect from first thing in the morning until the sun sets at night. Once you get to the beach, you can enjoy the feel of the sand beneath your feet and the countless shades of blue in the sea all day long!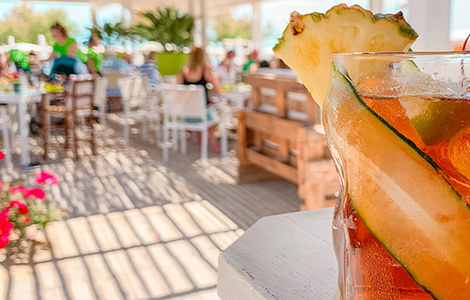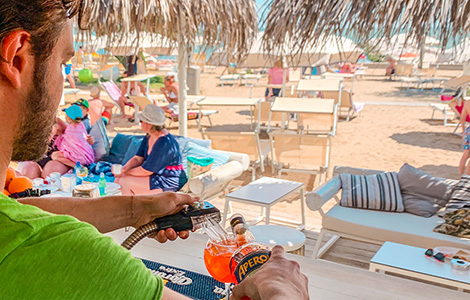 Photo Credits: https://www.bajablancabeach.com/