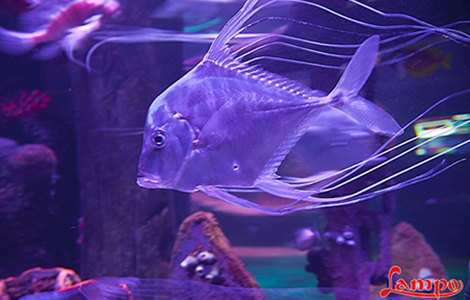 The whole of the North Adriatic coast has a great deal to offer for visitors. In addition to stunning beaches covered with fine sand, you'll find restaurants, bars, pizzerias, hotels, holiday villages, campsites and aparthotels to suit all tastes. What's more, you can enjoy amazing days out with your family and friends thanks to numerous events and countless attractions. If you want to take a break from relaxing under your beach umbrella and have a fun few hours doing something different, we've got a great, highly original place to recommend.
The underwater world of Jesolo Sea Life centre
A few years ago, a magnificent Sea Life centre opened in Jesolo Lido. It is home to more than 3,000 aquatic animals and it is involved in a marine conservation project. In 2013 it founded and registered the "SEA LIFE Trust" to increase environmental awareness and support marine life and environment protection initiatives and campaigns. The experts who work at the aquarium also contribute to a range of other marine conservation and protection schemes all over the world, such as Bite-Back Shark & Marine Conservation, the Big Fish Campaign and The Marine Conservation Society.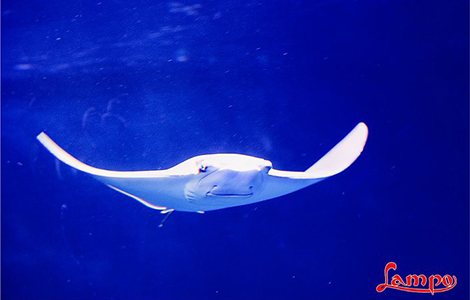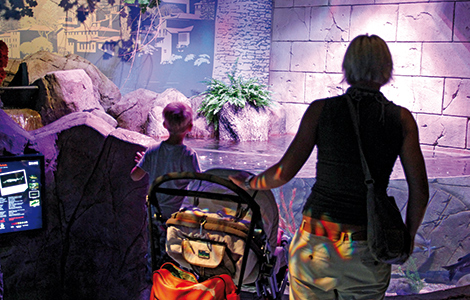 The Sea Life centre's philosophy is to "breed, conserve and protect" and over the years it has launched a number of breeding programmes to gain a better understanding of species. In addition, it encourages aquarium owners to buy fish responsibly and teaches visitors that some sensitive species should not be bought for home fish tanks.
The animals on display at the Sea Life centre
What sort of animals can you see at the Sea Life centre? You'll be spoilt for choice because they have everything from swift sharks to the famous clownfish and a huge tropical sea turtle. If you prefer the swaying movements of colourful molluscs and anemones, you'll be delighted to find large numbers of them. As well as looking at the animals on display at the Sea Life centre, you can find out fascinating facts about them. A wide range of educational activities can be organized for primary and secondary school children. For example, they can go "Face to Face with the Sharks" or watch the feeding process at various times of day. Spend a few unforgettable hours at the Sea Life centre with your kids. The staff will guide you on an enthralling journey of discovery through the marine world, teach you to recognize the different species and tell you lots of interesting information and stories about the incredible aquatic animals.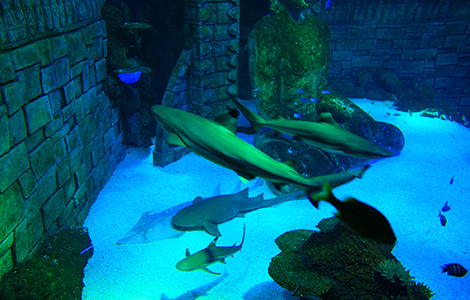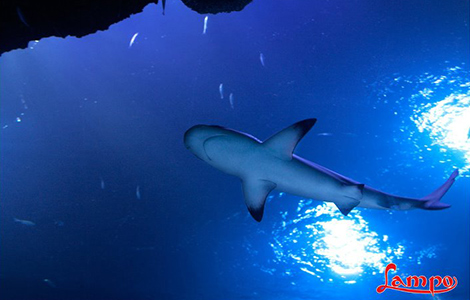 Where is the Sea Life centre?
The Sea Life centre is in the Laguna Shopping Centre at 28/29 Piazza Venezia. In the summer it is open from 10.00 am to 6.00 pm every day and on some days in August it stays open until 10.00 pm. Tickets can be bought in advance online. There are discounts for children aged 10 and under. Tickets are free for disabled people and children under 1 metre tall. Great deals are available on family packages for two adults and one, two or three children.
Get ready for a busy day finding out lots of new things about freshwater fish, the creatures that live in the oceans and coral reefs, and the realm of seahorses and bewitching jellyfish that float through the water majestically. The whole experience will take your breath away. No matter how old you are, you'll be keen to come back soon!