The annual Santa Cecilia International Music Festival will be held with an even greater sense of pride than usual this year. Scheduled from 22 August to 20 September, the events organized as part of the 38th edition will fill Portogruaro and the surrounding area with music and beauty. It goes without saying that all COVID-19 rules will be followed meticulously during the numerous evening concerts and master classes.
This year's edition is an outstanding achievement for the local area because it shows that the people here are determined to move forward with great dedication and optimism. They are refusing to let difficulties get them down and marvellously using music to epitomize the resilience not only of Portogruaro, but also of Veneto and the whole of Italy.
A captivating musical journey
The topic for 2020 is "Heavenly Transfigurations", which is a natural next step in the romantic journey that began last year. A big part in the packed schedule will be played by sounds conjuring up the atmosphere of late 19th century Vienna, with musical trends from the time. There will also be a look at the creative developments in early 20th century Europe. In addition, the festival would not have been complete without a number of opportunities to pay tribute to Ludwig Van Beethoven on the 250th anniversary of his birth.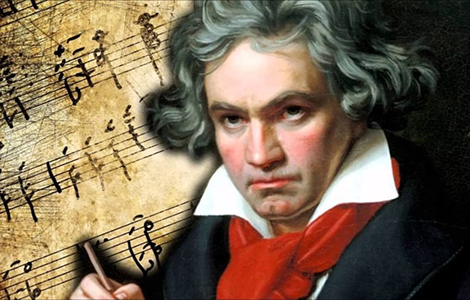 The town wants everyone to benefit as it gets back on its feet. Numerous prominent events have been organized for everyone who wants to take part, obviously with social distancing measures in place at all times. Click here to see the programme, with all of the dates and the full range of events. In order to make them available to as many people as possible, the master classes will start in late July and continue until 20 September, like the festival itself. This will mean that participants can take turns and ensure that there are no large groups.
The concerts at the Russolo Theatre will be able to welcome larger audiences, thanks in part to extension work that was completed recently. The venue can now seat 190 more people.
Social media initiatives for everyone
Another new development in this edition is the increasingly central role played by digitalization, conventional media (including through partnerships with local newspapers and radio stations such as RAI Radio 3), and above all social media. Given the high number of views all over the world last year, footage from the festival will be shared on the Santa Cecilia Music Foundation's YouTube channel.
Furthermore, the new "Festival Reporter" project will give students between 14 and 18 years of age from the Santa Cecilia Music School in Portogruaro the chance to portray the festival on social media. The young reporters will be able to comment and share videos and photos from backstage, concerts, rehearsals and social events. The foundation will share their stories on its own channels (the "Fondazione Musicale Santa Cecilia" page on Facebook and @fmsantacecilia on Instagram) to showcase this peerlessly spontaneous form of communication.
What are you waiting for? Spend an original, unforgettable summer evening discovering the wealth of history, music and beauty in and around Portogruaro.