The exceptional beach facilities in Jesolo make it an ideal destination for holidays with friends or the whole family. You can show off your sporting skills, sign your children up for private lessons and enjoy unique experiences with your friends.
Are you looking for sporting activities to do on holiday in Jesolo?
What could be better than starting the day with yoga on the beach? Stretch your muscles and wake up your whole body with the sound of the waves in the background. In Jesolo, you can take part in free yoga lessons on Nemo Beach or Pilates by moonlight on the beach by the lighthouse kiosk.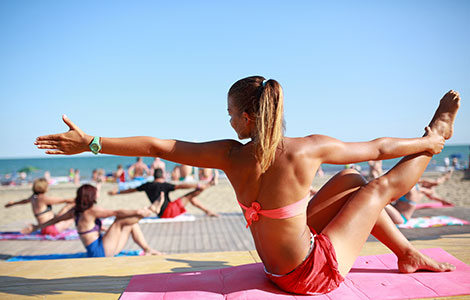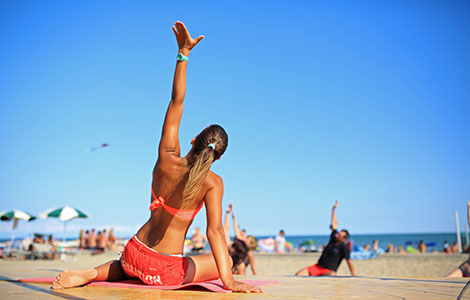 Try stand-up paddle boarding (SUP) and discover a new way to ride the waves. SUP has gradually established itself and it is now becoming more and more popular as an extremely fun activity for people of all ages. If you'd like to give it a try, there are lots of sport centres in Jesolo where you can hire all of the necessary equipment. The two key items that you really need are a long board and a paddle.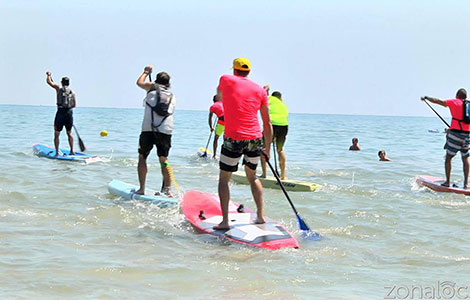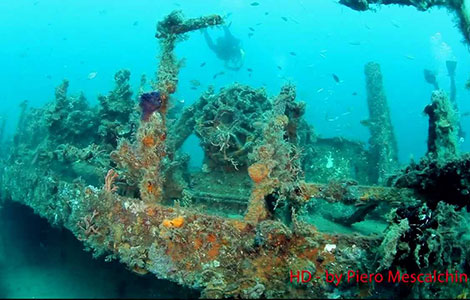 Plunge into the waters of the Adriatic and discover the magnificent depths around Venice. Diving Nord Adriatico organizes PADI courses for beginners and trips for more experienced divers. Enthusiasts should not miss out on the chance to see the Quintino Sella: a Second World War destroyer that divers can explore at a depth of 15 metres.
You might be surprised to hear that Jesolo is a great place for surfing and windsurfing. A decent, constant sea breeze blows along the coast all year round, helping to form sizeable waves. The conditions are ideal for both beginners and more accomplished surfers. If you want to avoid the crowds, head down to Punta Sabbioni at the south-west end of Jesolo beach, where you'll find plenty of space and regular strong winds.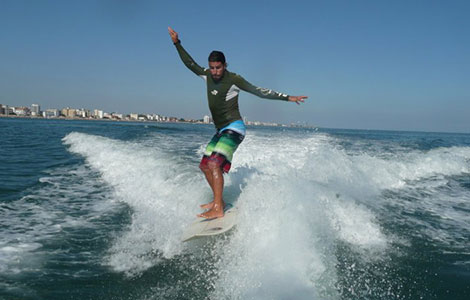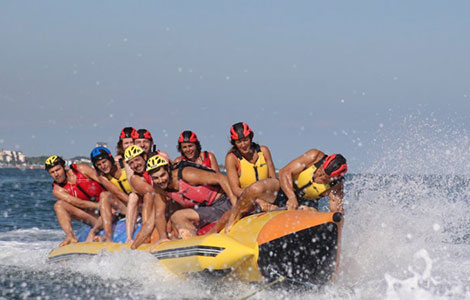 If you're still looking for thrilling experiences to enjoy with your friends, go for a ride on one of the long, inflatable banana boats, which can carry up to ten people. You climb on top and a speedboat tows you along among the waves. The real fun starts when the banana boat picks up speed and starts to bump along in the wake of the speedboat.
No matter where your sporting interests lie, you'll find ideal activities on holiday in Jesolo!