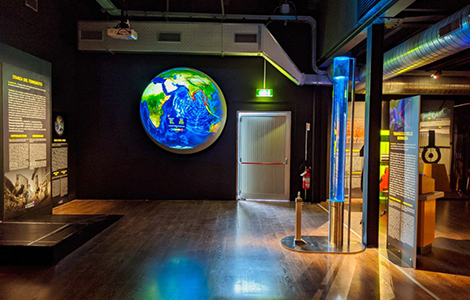 Children have always loved holidays by the seaside. There are countless opportunities to have unforgettable experiences together, witness the wonder in their eyes and see them smile as their faces light up with heartfelt joy. If you'd like to spend a day having fun and making new discoveries during your family holiday in Jesolo, we've got the perfect place for you.
Jesolo Science Museum
Did you know that there's a place in Jesolo that's entirely dedicated to interactive science-based learning?There are exceptional experiences on offer for people of all ages and especially children, who will learn all sorts of interesting new things and take away a host of marvellous memories. The Science Factory in Jesolo leads visitors through a series of 100 interactive scientific experiments involving physics, biology and the elements in general. They can take their pick and try whichever ones they like. Parents and children all love the new area containing a "digital room" where virtual reality systems can take you on a journey through the human body, inside the spellbinding setting of a Van Gogh painting or even through the breathtaking northern lights!It's a good idea to buy your tickets online so that you don't have to queue up for so long at the entrance, because the museum is extremely popular. Joint tickets are available for the Science Factory and the nearby Tropicarium.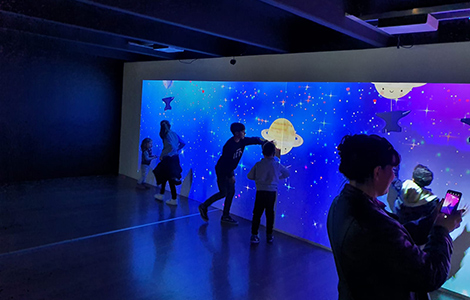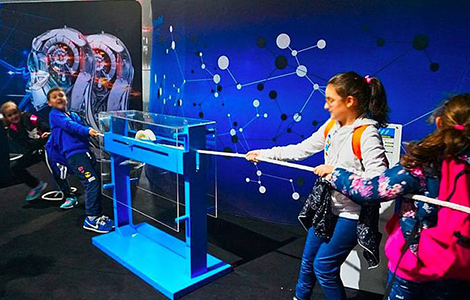 There are instructions on every exhibit and the majority of them have been conceived and designed so that visitors can use them by themselves. Friendly, expert staff will help you with the more complicated items, such as the Tesla coil and the earthquake simulator. Children should be accompanied and supervised by their parents all along the exhibition route, which is accessible to disabled people.
Take your children on a safe but truly stunning educational adventure featuring a wide range of experiments. Their senses will be stimulated by sounds, noises, illusions, and logic and maths games that will teach them a great deal about the world around them. The finishing touch to an unforgettable day out will be added by fun in the "upside-down room" and the "sloping room"!
What are you waiting for? Find out more about the amazing world of science in a place that young and old alike will adore. When you reach the end of your 90-minute visit, you won't want to leave!
Jesolo science museum is at 123 Via Aquileia.