Tag: hinterland
The blog of the Venetian beaches
The marine oasi of Falconera

The paradise where you do not expect

10 cities to visit near the beach

The beach resorts of Veneto region are the perfect place for those that want to daily chill out under the sun umbrella. But if you feel that the beach is not enough and you are curious to enrich that relax on the beach with the discovery of the territory and its history, the villages of the hinterland situated not far from the beach resorts of Bibione, Caorle and Jesolo will enchant you for sure! I suggest you 10 of the most beautiful cities in Eastern Veneto that you can visit with short trips of half a day or a day maximum, leaving from your apartment or hotel room at the seaside.
Warning
: Invalid argument supplied for foreach() in
E:\inetpub\A-www.lampo.it\wp-content\themes\lampo\lib\pagination.php
on line
35
Events and organized tours
Find out about all the events and the activities happening in the area to make your stay unique and unforgettable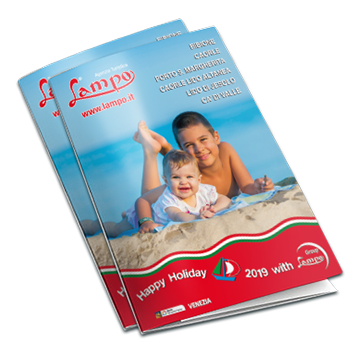 The Lampo catalog
Price lists and updated offers
Detailed descriptions of our facilities
Useful information on locations and activities available
Browse online or download the Pdf