Sun, sea and sand are the key ingredients for a perfect summer holiday. However, if you really want to make it unforgettable you need to share experiences with your loved ones that you will look back on fondly when you get home, leaving you keen to come back soon.
We've put together a perfect guide to places where you can eat with your family in Porto Santa Margherita. The blend of fabulous food and stunning surroundings will make for some memorable experiences.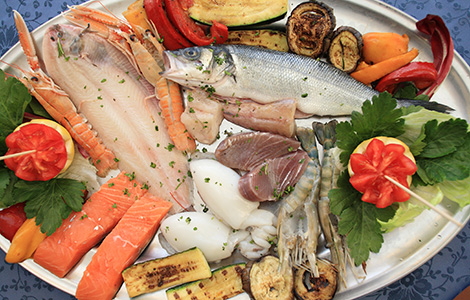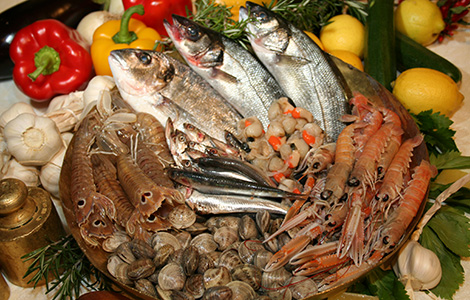 The local cuisine
Thanks to its fishing traditions, Porto Santa Margherita is a great place to sample the classic cuisine of the Northern Adriatic, which features plenty of oily fish, shellfish and the crustaceans that are widely found on the coast, such as scampi, spider crabs and moéche (small crabs that have just shed their shells).
Astro at 86 Viale Lepanto is a great place not only due to its traditional cuisine but also because the food is wholesome and you get a genuinely warm welcome. Upon your arrival, the owners themselves will recommend the finest seasonal seafood, which they select and cook every day using their family recipes. It is an ideal place to go for a relaxing, mouth-watering meal on a pleasant summer evening, when you can sip refreshing white wine outdoors.
Meanwhile, Baia Blanca at 1 Viale delle Rondini offers a blend of delicious food and sea views. It is a kiosk on the beach that prepares extremely fresh fish and other food using traditional recipes. The atmosphere is always amazing, whether you're taking a break from the hot sunshine to have a light lunch, sipping glamorous drinks before dinner with your feet in the sand, or dining in the evening with the sound of the waves and good music in the background.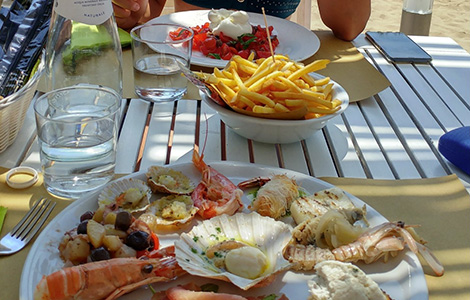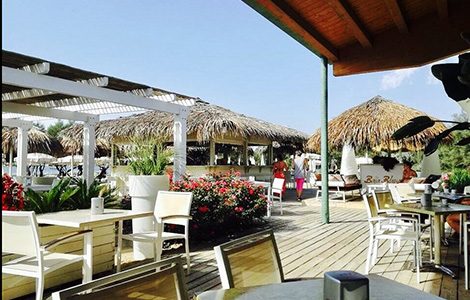 World-beating pizza
When you feel an irresistible urge for pizza, there's only one choice: Pizzeria Brian at 28 Via Luigi Einaudi in Eraclea, which is just 4 km from Porto Santa Margherita. Rather than just any old pizza, you can expect something unique and unforgettable because the expert chef is a "World Pizza Champion".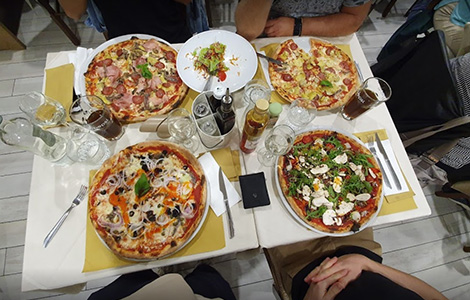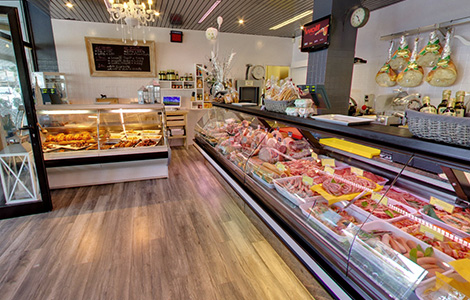 Tasty take-away food
We'd like to bring our selection of tempting tips to a close with the ideal solution for those staying in an apartment in Porto Santa Margherita. After all, going out for dinner is delightful, but on holiday there's nothing better than buying lunch that's ready to eat and then being able to lie down for a well-deserved nap afterwards! Pay a visit to Mengaldo butcher's shop at 29 Corso Pisa. As well as outstanding cuts of meat that you can cook however you like, you will find a superbly stocked counter selling a marvellous array of cooked food for all the family, including spit-roasted chickens, chips, roast potatoes, traditional local dishes and delicious fresh pasta.
If you're still hungry for more, here are two last suggestions:
Firstly, Ristorante Marchesin serves seafood and meat dishes that you can enjoy with your friends and family. Then there is Chiosco Margherita, which is perfect for lunch by the beach.
If you like our recommendations for restaurants in Porto Santa Margherita, take a look at Traditions at the table.